News
53rd QubicaAMF Bowling World Cup Champions
The best came out, and the best competed valiantly over the week long tournament here in Mexico. After 2 match play games, we have crowned the newest champions for the men and women at the 53rd QubicaAMF Bowling World Cup!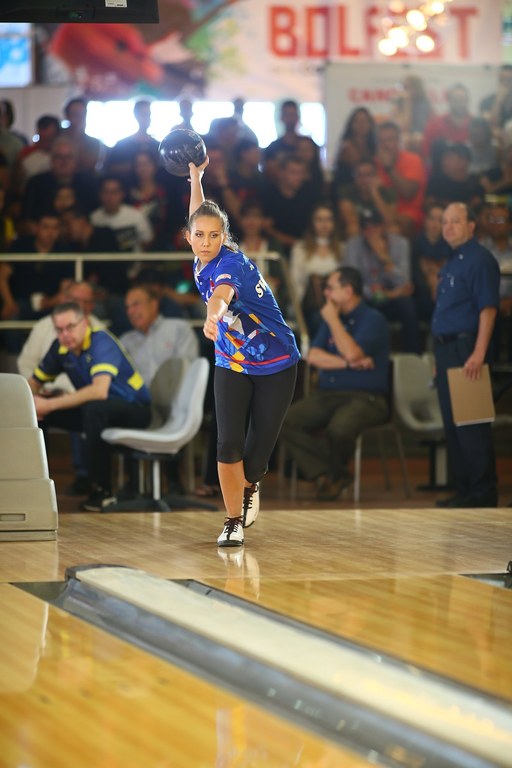 On to the finals and first up was Jenny Wegner (Sweden) against Siti Safiyah of Malaysia. First playing fourth, one game, sudden death. Anything can happen in just one game and it certainly did. Jenny, our defending champion and the stand out player of the week, hit two splits and when Siti doubled into the ninth frame it was all over. Siti ran out the winner by 227 to 197.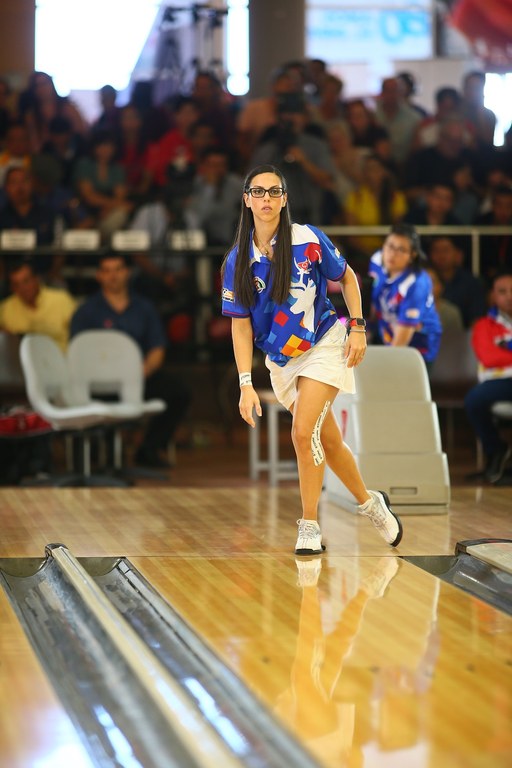 On came Rocio Restrepo of Colombia, second after all the qualifying games, played Krizziah Tabora of the Philippines who had been in third. Rocio split in the first frame and although she recovered she simply could not catch Krizziah who hit six in a row. Krizziah won by 249 to 222.
So the final in the women's section would be between two bowlers from Asia, who had gone into the semis in third and fourth places. Last year, Jenny had been fourth and had come through to win. Would history repeat itself?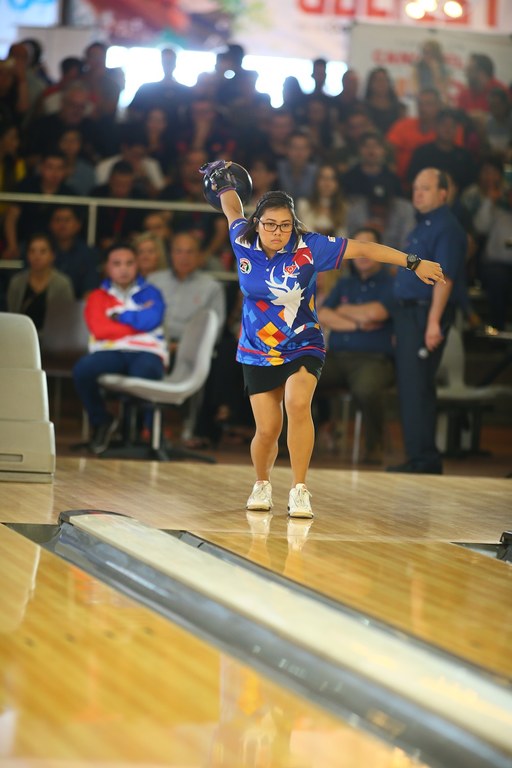 No is the quick answer. Both Siti and Krizziah had an open frame but Krizziah then started striking and Siti could not match her. Siti hit 191 but her score was eclipsed by the 236 from Krizziah. So for the third time we have a woman winner from the Philippines and that country, where bowling really is one of the top sports, has now won a total of eight Bowling World Cup titles.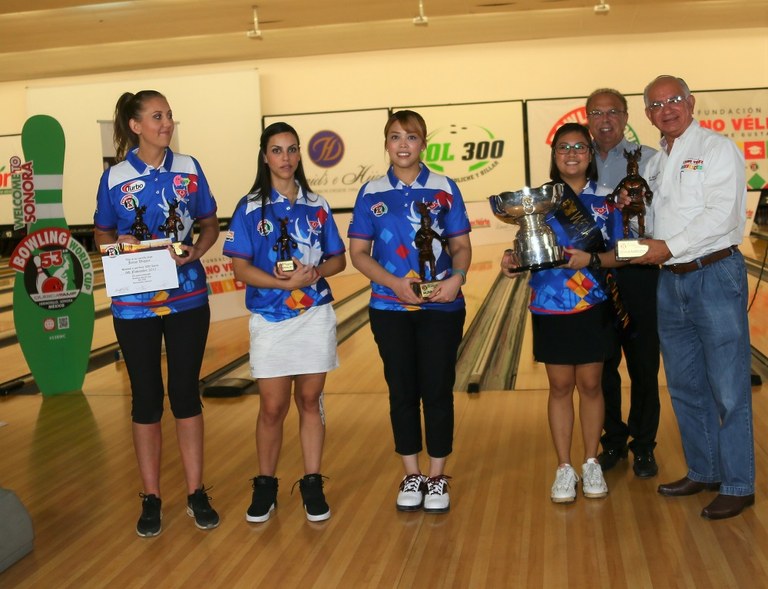 Krizziah was excited afterwards and said: "I know people at home have been watching on the live streaming and I've already got lots of notifications from friends and family. It has been a good year for me. Our ladies team won bronze in the SEA Games and then we got silver in the Asian Indoor Games. But this is far and away the best!"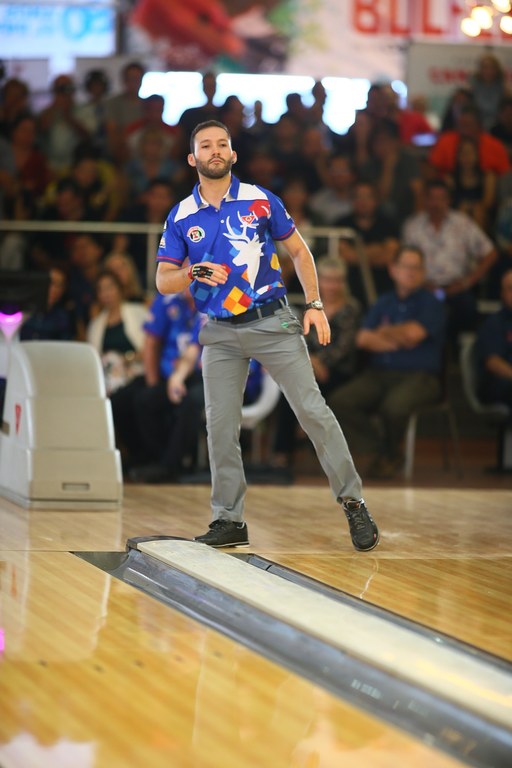 Over to the men and it was top seed Ildemaro Ruiz against Oscar Rodriguez from Colombia, fourth place finisher. Yet again the fourth place finisher won, this time by 232 to 193. Jakob Butturff of the USA then played Ahmad Muaz of Malaysia in the second semi final and Jakob went off like a train, hitting the first nine strikes which was more than enough: he won by 266 to 176.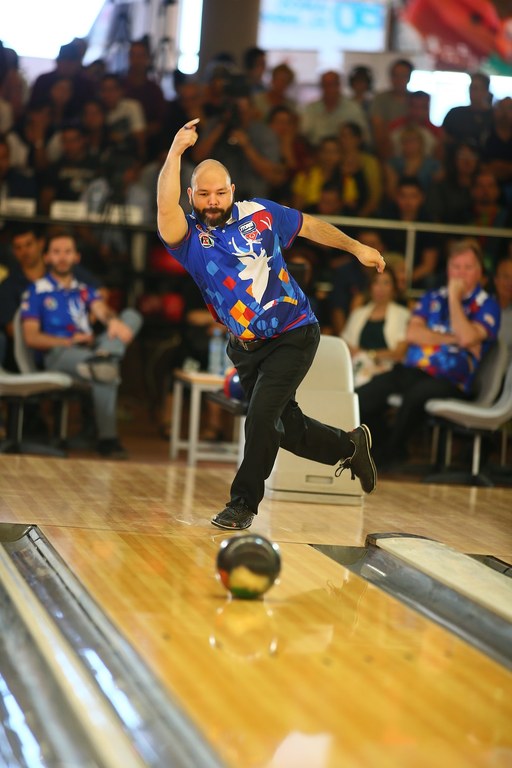 1.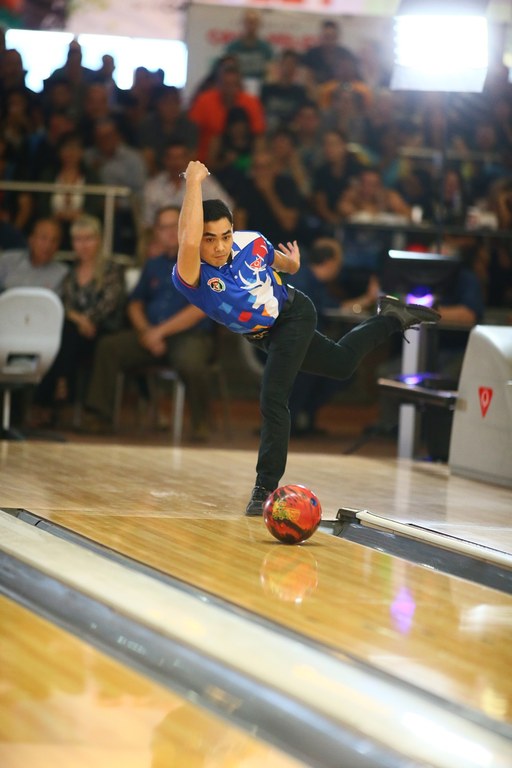 So the final was between two players from the American Zone. It was nip and tuck up to the fifth frame but then Jakob moved ahead when Oscar left a wash out. Our new champion was Jakob, winning by 246 to 201.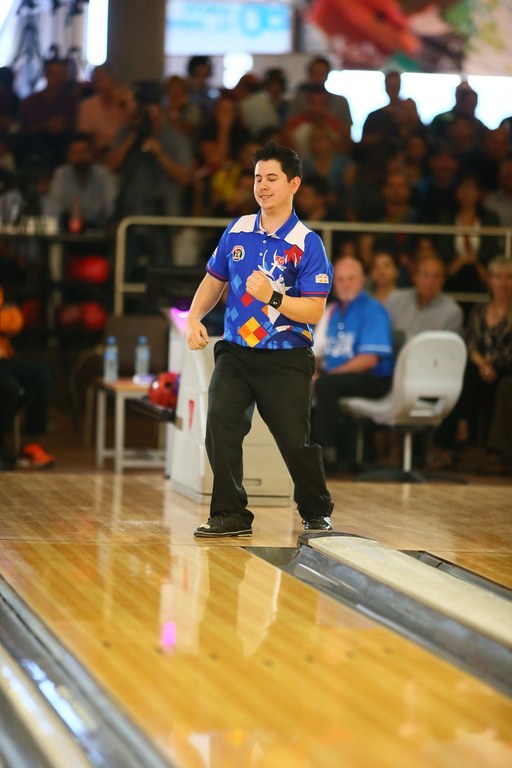 Jakob said afterwards: "I was leading the US Open by 600 pins but I lost in the final. That was heartbreaking but this makes up for it. I've now won 13 PBA regional titles and two national titles so I came here full of hope. It's just great to win such a prestigious title."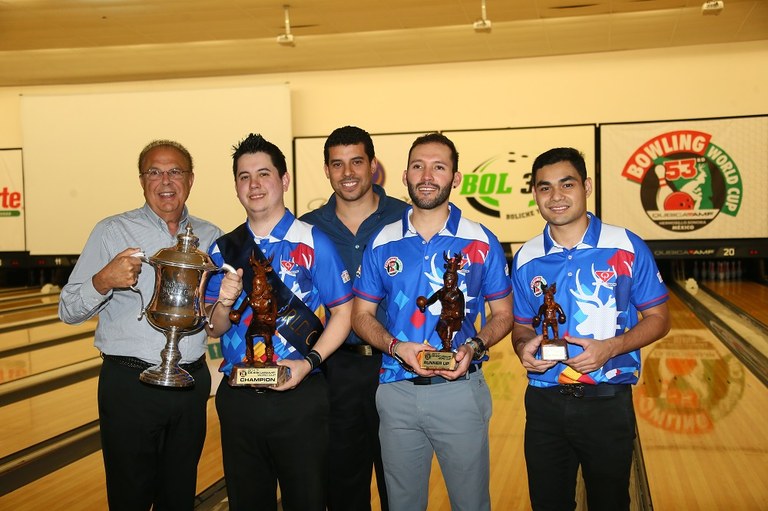 The high game prizes went to Jenny Wegner of Sweden with the only perfect game of the tournament and to David Tanic of Serbia for the men. No man shot a 300 but David hit 297. "I was watching the finals," he said, "and I got a bit worried when Jakob started with the first nine. But luckily for me he didn't carry on and so I get the trophy!"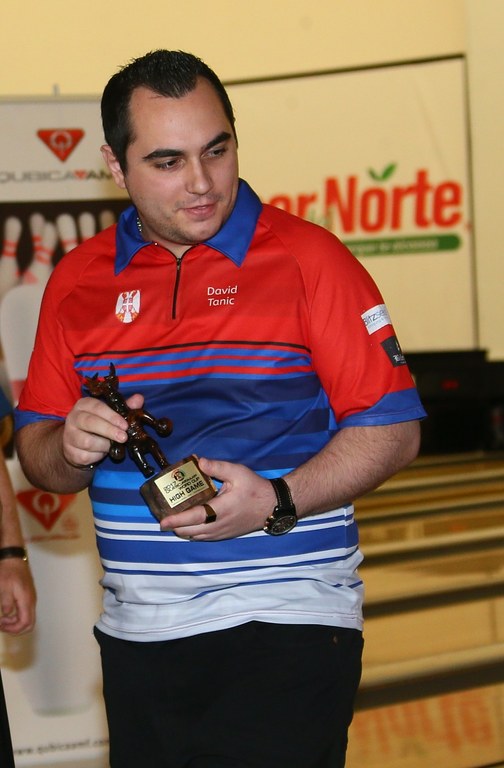 Photo credit: Hiroshi Noda
By Judy Howlett
---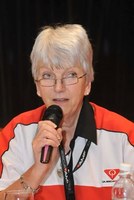 Judy Howlett has represented England and Great Britain several times in her bowling career. She played in the Bowling World Cup twice, coming second in 1985 (Seoul, South Korea). She has been in part of the organising team since 2001.
"I can't believe I am lucky enough still to be involved in the best tournament in the world - the QubicaAMF Bowling World Cup."
2017/11/11
ABOUT QUBICAAMF WORLDWIDE
QubicaAMF is the largest and most innovative bowling equipment provider in the world with 600 employees worldwide. We build and modernize more bowling entertainment centers than any other company in the industry and have an installed base of more than 10,000 centers in 90 countries. The company has a sales and distribution network with worldwide reach and maintains the largest R&D team for electro-mechanical products, software, electronics, and entertainment systems in the industry.
QubicaAMF has over 100 years of experience and can provide the perfect combination of bowling equipment, products, and services for new or existing bowling entertainment centers, FECs, Cinemas, or any other facility in the hospitality, retail, or restaurant industry. Our ongoing mission is Making Bowling Amazing. We are convinced that bowling has so much more potential to attract and entertain even more people. With our products, we will help our customers fully unleash that potential.
The company has U.S. headquarters in Richmond, Virginia and European headquarters in Bologna, Italy.