News
And the show goes on
After the championship dust settled, we moved on to the awards banquet for the 53rd QubicaAMF Bowling World Cup. Here we recognized our newest champions who then awarded the Sportsman and Sportswoman award, as well as the top country.
After the bowling had finished, two titles remained to be decided.
The top country this year, winning the Bent Petersen award, was Colombia with Rocio Restrepo and Oscar Rodriguez. It was very close and went to Colombia over Malaysia on pinfall.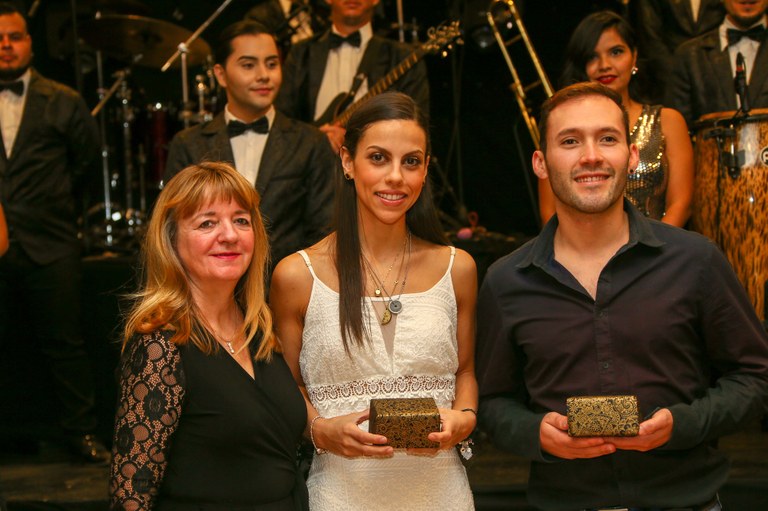 And then came the awards for sportsman and sportswoman of the tournament, chosen by the players themselves. The awards went to Lluis Montfort of Catalonia and Aumi Guerra (our champion in 2010 and 2011) from the Dominican Republic.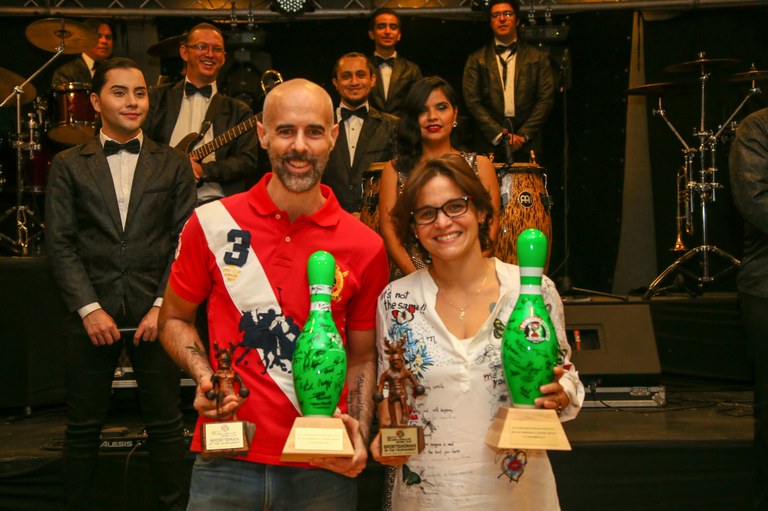 See you again for the 54th QubicaAMF Bowling World Cup, wherever that may be, in 2018.
Photo credit: Hiroshi Noda
By Judy Howlett
---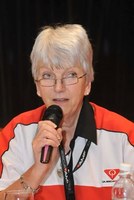 Judy Howlett has represented England and Great Britain several times in her bowling career. She played in the Bowling World Cup twice, coming second in 1985 (Seoul, South Korea). She has been in part of the organising team since 2001.
"I can't believe I am lucky enough still to be involved in the best tournament in the world - the QubicaAMF Bowling World Cup."
2017/11/12
ABOUT QUBICAAMF WORLDWIDE
QubicaAMF is the largest and most innovative bowling equipment provider in the world with 600 employees worldwide. We build and modernize more bowling entertainment centers than any other company in the industry and have an installed base of more than 10,000 centers in 90 countries. The company has a sales and distribution network with worldwide reach and maintains the largest R&D team for electro-mechanical products, software, electronics, and entertainment systems in the industry.
QubicaAMF has over 100 years of experience and can provide the perfect combination of bowling equipment, products, and services for new or existing bowling entertainment centers, FECs, Cinemas, or any other facility in the hospitality, retail, or restaurant industry. Our ongoing mission is Making Bowling Amazing. We are convinced that bowling has so much more potential to attract and entertain even more people. With our products, we will help our customers fully unleash that potential.
The company has U.S. headquarters in Richmond, Virginia and European headquarters in Bologna, Italy.