News
Eight Lucky Bowl Expo Attendees Receive $6,000 in Cash & Prizes
BPAA and QubicaAMF have partnered to host the Pro-Skills Challenge at Bowl Expo 2017.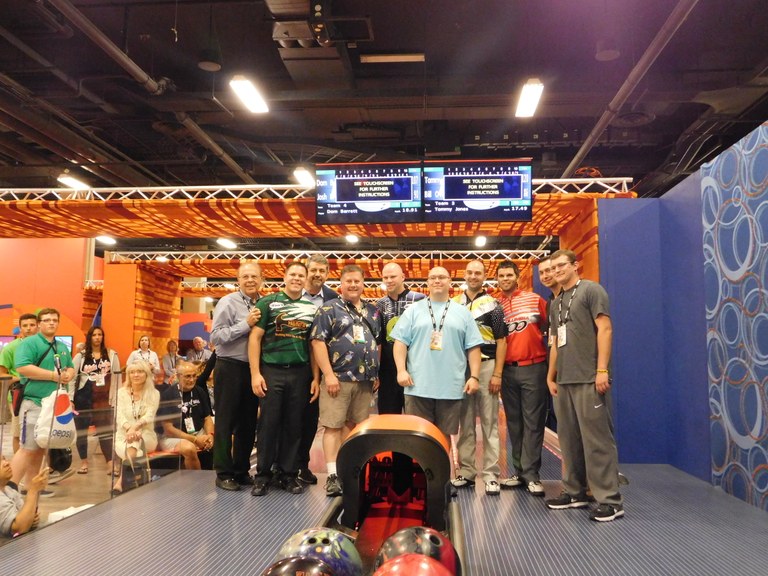 QubicaAMF Worldwide (QubicaAMF), the world's leader and largest manufacturer of bowling and mini bowling products, and the Bowling Proprietors' Association of America (BPAA) teamed up at Bowl Expo 2017 to present the Pro-Skills Challenge at Bowl Expo 2017. The event took place June 22 at the QubicaAMF booth.
"We were very excited to include the Pro-Skills Challenge as a new event at the International Bowl Expo, which continues to grow each year," BPAA Executive Director Frank DeSocio said.  "Thanks to QubicaAMF's support and hosting of the event, we were able to engage our pro bowlers, attendees and one of our key sponsors all in one setting, sending home eight lucky attendees with a total of $6,000 in cash and prizes."
Eight attendees had the opportunity to be paired with one of four Professional Bowlers Association (PBA) members – Tommy Jones, Bill O'Neill, Dom Barrett and Josh Blanchard.
 
Each bowler represented an audience member, playing for cash prizes totaling up to $6,000. The four PBA bowlers played two unique Skill Games, Last Pin Standing and Head Hunter, which are exclusive to the BES X Bowler Entertainment System.   

Last Pin Standing was the first event, where the objective of the game is to knock down as many pins as you can without hitting the head pin.
With a score of 120, Jones ended up in first place, winning $1,000 for his represented audience member, Brian Borowkski from Classic Lanes in Kenmore, New York. Barrett (representing Kevin Mumpower) finished second, Blanchard (Daniel Budwick) was third and O'Neill (Nick Kornick) finished fourth.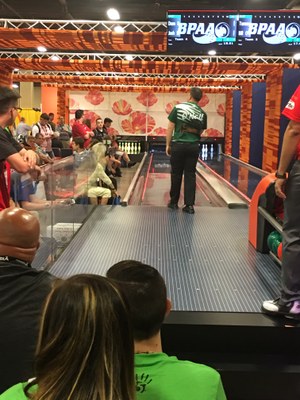 The second event of the Pro-Skills Challenge, Head Hunter, had the PBA stars attempt to hit the head pin without recording a strike. For the score to count, the ball must hit the head pin, and the total score reflects the pinfall on the successful attempts.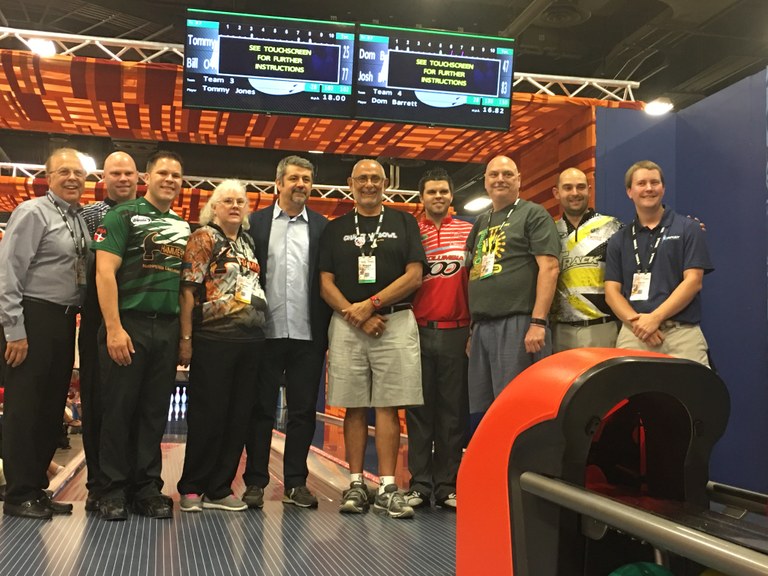 Blanchard was victorious in this event, posting a score of 88 while representing Scott Craddock of Plano Super Bowl in Plano, Texas, earning Craddock the $1,000 top prize. O'Neill (Reggie Frederick) was the runner-up, followed by Barrett (David McDonald) and Jones (Phyllis Mento).
"We are dedicated to supporting both the industry as well as the sport of bowling," said Pat Ciniello, Chairman of the Board of QubicaAMF. "We are so excited to see pro bowlers engage with the world's only Bowler Entertainment System, BES X, and put on a great show doing it!  We love the synergy that is built within our products, which combines the elements of competition and fun all through one brand."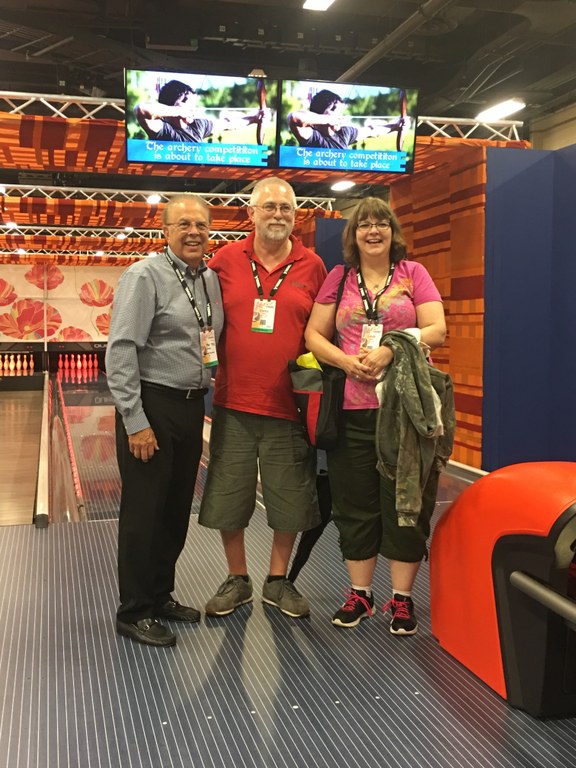 In addition to the Skill Games, one audience member also was awarded with a $1,000 prize through a raffle offered to anyone watching the Pro-Skills Challenge event. The winner was Corby Taylor from Eldon Lanes in Eldon, Missouri. 
The partnership, new in itself, brought together the BPAA as bowling's largest association and the industry's largest manufacturer of bowling products in QubicaAMF. QubicaAMF has supported Bowl Expo for many years and was the presenting sponsor of Club Expo on June 22, and a supporting partner of the Sponsorship Pavilion seminars June 19.
---
About Bowling Proprietors' Association of America
Founded in 1932, the mission of Bowling Proprietors' Association of America (BPAA) is to enhance the profitability of its members.  Headquartered in Arlington, Texas at the International Bowling Campus, the BPAA provides it's over 3,500 member centers with group purchasing programs, business and educational seminars, legislative representation and proactively promotes the association and bowling industry.  For additional information please visit www.bpaa.com
ABOUT QUBICAAMF WORLDWIDE
QubicaAMF is the largest and most innovative bowling equipment provider in the world with 600 employees worldwide. We build and modernize more bowling entertainment centers than any other company in the industry and have an installed base of more than 10,000 centers in 90 countries. The company has a sales and distribution network with worldwide reach and maintains the largest R&D team for electro-mechanical products, software, electronics, and entertainment systems in the industry.
QubicaAMF has over 100 years of experience and can provide the perfect combination of bowling equipment, products, and services for new or existing bowling entertainment centers, FECs, Cinemas, or any other facility in the hospitality, retail, or restaurant industry. Our ongoing mission is Making Bowling Amazing. We are convinced that bowling has so much more potential to attract and entertain even more people. With our products, we will help our customers fully unleash that potential.
The company has U.S. headquarters in Richmond, Virginia and European headquarters in Bologna, Italy.