What the Neoverse Uniquely Delivers
A truly immersive experience…that is what the Neoverse delivers for guests. For centers, it delivers unique content that is always evolving and features that will surprise and delight guests. Plus, you can trust QubicaAMF's fully certified design and delivery for total peace of mind. Guaranteed. 
Designed for endless in-center applications
The Neoverse can be used for open or competitive play, and for events such as birthday parties, corporate parties, gatherings of teens & young adults, late night fun, in-center messaging and promotions, external advertising, and more. Day or night, young or old, special events or leagues, Neoverse delivers the right content at the right time to the right audience.
All elements work together to surround and amaze guests
Unlike many multi-media technologies available today that provide low impact, disjointed, individual effects the Neoverse technologies and elements are interconnected to ensure everything works together. The Neoverse provides maximum impact because its elements are smartly positioned across the entire bowling area, surround guests and are programmed to deliver a coherent visual global show with music and sound effects.
Suited for any light condition and time of day
Most projection and lighting systems are designed primarily for use in dark spaces.
Neoverse technologies and elements have been carefully selected to ensure maximum impact with any center lighting conditions—day or night.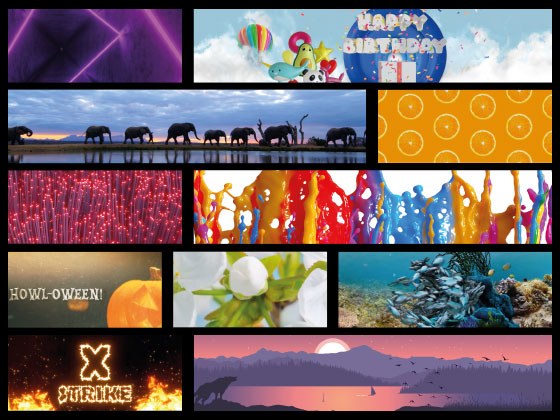 Always evolving
Neoverse cloud enabled architecture is designed to deliver new content and software functionality seamlessly to your center. No need to upgrade your systems or manually download graphics. Our Neoverse content production and software engineering team works nonstop to ensure your Neoverse investment continues to deliver value to your center and to delight your guests, day after day.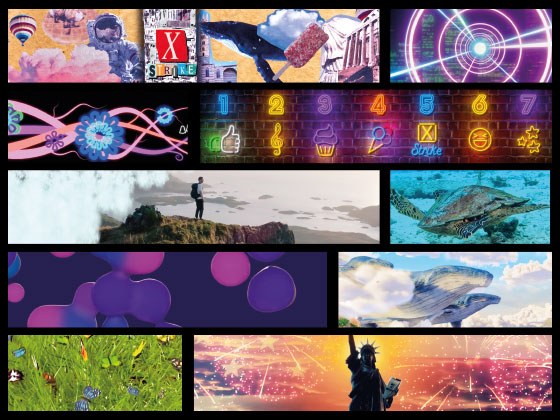 Smart content deployment
With Neoverse, new content is pushed to your system on a routine basis. This dynamic content changes automatically. You can leverage the new content immediately— saving you time while Neoverse continues to awe your guests day in and day out.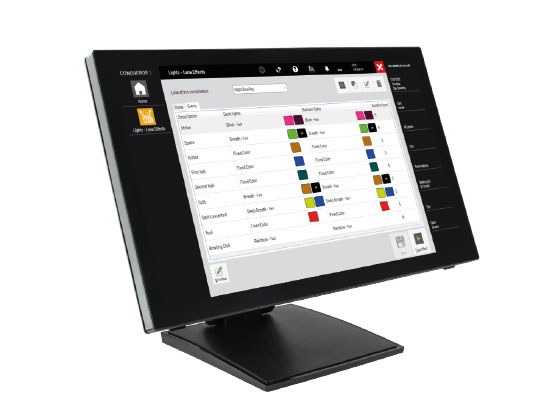 Total control from one system
The Neoverse is driven through all new cloud enabled tools backed by the power of the Conqueror Cloud, and these new tools give you everything you need to take control and get the most out of the Neoverse—fully leveraging every element of the ecosystem seamlessly.  Its' simple, easy-to-use interface can be used by any center employee to deliver the right experience for the right customer at the right time.
Mix and merge with your existing sources and content
Display up to eight different external, high-resolution, live streaming video sources at once including sports, Bowling Music Network and more, while also driving other relevant content. Leverage and manage these existing sources and content to best fit your business. Audio output can be used from videos for a full immersive experience.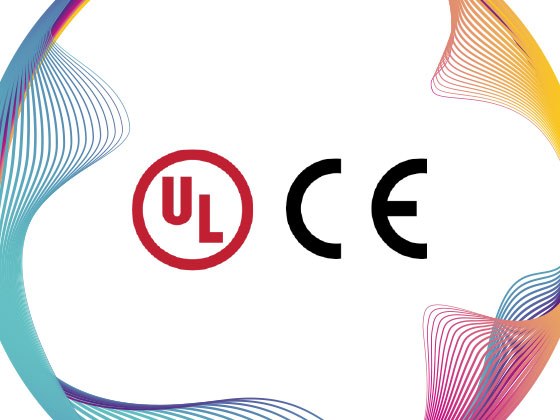 Fully certified design and delivery for your peace of mind
You can trust QubicaAMF's fully certified design, installation team and installation procedures. Guaranteed. Giving you total peace of mind.
Safety & Installation Fully compliant with US (UL) and International markets EU certification (CE). Custom built, engineered framing with fully enclosed panels to ensure optimal safety.
Get in touch
Boost your center with the most experienced partner in the business. A partner who will stand by you and guide you all the way.