Intelligent Control
Using the CenterPunch Capping Lights is convenient and versatile with Conqueror Pro.  It has never been easier for bowling centers to create and run unique and impressive lighting shows combining pin deck and capping lighting.  Leveraging Conqueror Pro, it makes it easy for you to design and deliver unique light shows to your diverse customer segments. Not only is this smart—it's incredibly powerful.
Control Integration
Control the CenterPunch Deck Lights and Capping Lights together to set the mood in your center.  Create anything from a relaxing mood in the center to a high energy party environment.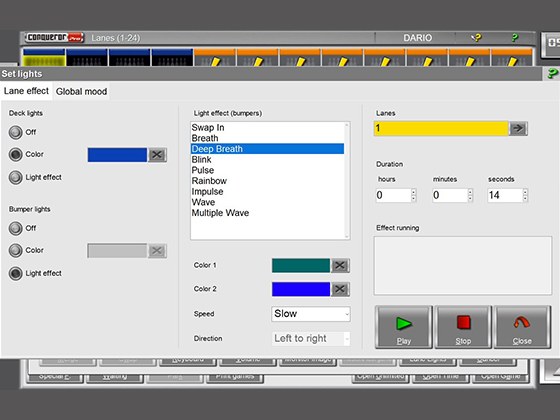 Light Show Design Tool
CenterPunch is the only capping illumination system to offer an easy "point and click" tool, so you can create unique and impressive light shows in a matter of minutes! The possibilities are only limited by your imagination.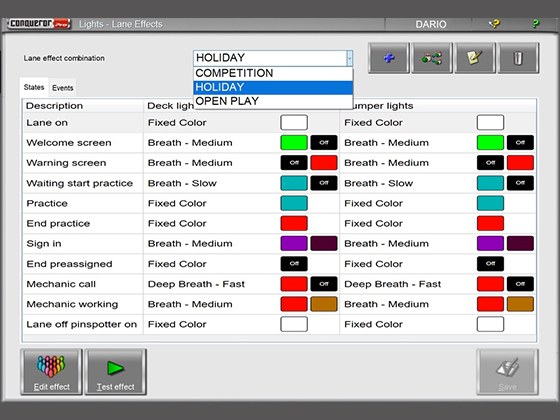 Light Show Library
Integration with Conqueror Pro is smart and incredibly powerful, allowing you to design, store and deliver unique and targeted light shows—at a moment's notice.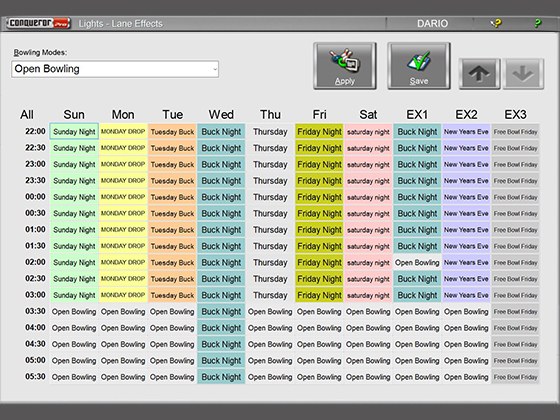 Light Show Scheduling
Use "Bowling Modes" in Conqueror Pro to schedule the days and times each week that you want certain light shows to run. This capability provides an easy way to automate the overall look and feel of your center environment day-in and day-out.
Get in touch
Boost your center with the most experienced partner in the business. A partner who will stand by you and guide you all the way.