News
Rick Vogelesang - going live at World Cup
Giving up a bike for bowling.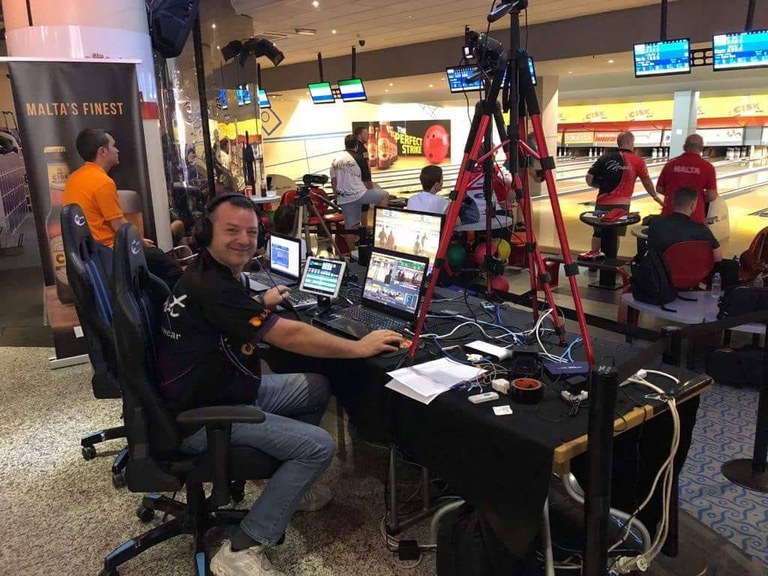 When and where did bowling come into your life?
In 1972 I wanted a new bike and my Dad who was a league bowler arranged for me a weekend job at the bowling center in Scheveningen, The Netherlands. I worked behind the shoe counter and cleaned score sheets and sharpen the pencils.
How did this love for bowling take you to the USA to work?
I met John Davis of Kegel at a bowling center in the middle east and he was impressed with the installation of the lanes that were installed by me, and asked me to come to work for him in the USA.
And then you end up in Malta, how did that happen?
Women….lol. I met Sue Abela my partner from Malta at the European championships that she won that year. She traveled between the States and Malta because of her kids and when my journey came to an end in the States, it was the logical choose at that time to move to Malta.
Over the last few years you have taken your coaching experience to new levels and have trained an exciting group of young Maltese players to European success, what drives you in coaching?
I get motivated by others.  I have been a coaching for long time, and I have been around so many great coaches.  They have taught me so much.  I want to share what I've learned from these great coaches with my students.  Making a positive impact on others and getting a chance to continue working with a sport that I have been around my entire life is a great feeling!
Adding the Maltese National team to your CV you also coach Switzerland. Do you use the same methods in both countries?
Yes, I had an opportunity to setup a national squad of bowlers in Switzerland and educate and train several new coaches there to have the same coaching foundation I use here in Malta. When my contract finished, I continued with coaching in Switzerland with clinics.
If all the above was not enough you Livestream and have covered many events including upcoming events like the Mediterranean Championships in April. What does it mean to be asked by the Bowling World Cup to stream the event in Indonesia?
It is a great honor to be asked to become a part of a team that organized one of the biggest and best tournaments in the world!
What can viewers expect from the coverage this year?
I think the viewers will enjoy the new live stream setup. The setup will be more interactive for bowlers and viewers. More live interviews with bowlers before and after they played. Giving as well the opportunity to the viewers to interact with them by the live chat, and interviews with people that are working year in year out behind the scene of the tournament. As well I will try to mix in some past great moments from the past.
You have been to many World Cups now, what makes this event so special to so many over so long?
Over the years the tournament becomes like a yearly family reunion. My first experience was back in 1982 in Scheveningen were I was working, they hosted the AMF World Cup. It's for bowlers and coaches such a great thing to meet old and new players and compete with them in one of the best tournament on the calendar.
You are just back from the Special Olympics and with some success for Malta, What was it like to experience such a massive tournament?
To enter the stadium during the opening ceremony, and hear 50.000 people scream, made a very deep impression on me and I will never forget this moment.
Finally Rick, before we get to know you more on stream in November, Why do you love bowling?
Bowling is in my blood, I blame my father for this but will be for always very thankful for it that he arranged for me my first Job. Funny thing is I never bought a new bike!
Subscribe to the QubicaAMF Youtube Channel.
Interview by Dom Gall
---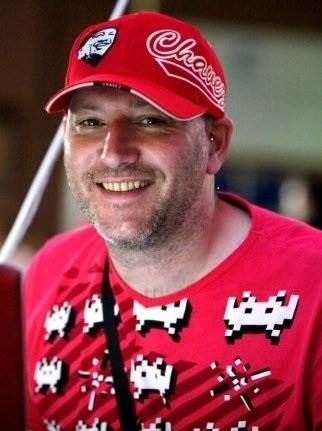 Dominic Gall is a former bowler and founder and content manager for Talktenpin.net since its birth in 2006.
He has reported, Interviewed and Live Streamed many tournaments Worldwide and in 2013 formed the UK
Tenpin Hall of Fame. Collaborating with QubicaAMF on the World Cup since 2015.
"To be a part of the history in a small way is something special."
2019/06/25
ABOUT QUBICAAMF WORLDWIDE
QubicaAMF is the largest and most innovative bowling equipment provider in the world with 600 employees worldwide. We build and modernize more bowling entertainment centers than any other company in the industry and have an installed base of more than 10,000 centers in 90 countries. The company has a sales and distribution network with worldwide reach and maintains the largest R&D team for electro-mechanical products, software, electronics, and entertainment systems in the industry.
QubicaAMF has over 100 years of experience and can provide the perfect combination of bowling equipment, products, and services for new or existing bowling entertainment centers, FECs, Cinemas, or any other facility in the hospitality, retail, or restaurant industry. Our ongoing mission is Making Bowling Amazing. We are convinced that bowling has so much more potential to attract and entertain even more people. With our products, we will help our customers fully unleash that potential.
The company has U.S. headquarters in Richmond, Virginia and European headquarters in Bologna, Italy.