News
Learning to walk again at 25yrs old with a walking frame was extremely hard
...it is not something you ever think will happen to you.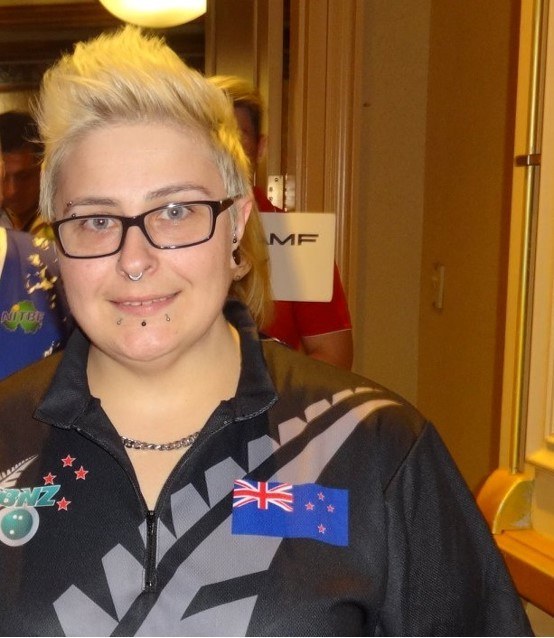 Congratulations on your win in the Bowling World Cup Qualifier, It almost did not go to plan though?
Thank you! Yes it was a bit tense, I almost didn't make the cut to the semi-finals after a terrible start to the match play round. It came down to needing to bag out from the eight frame in the last game of match play to make the semi's – the pressure was certainly on to make those strikes or I was out! In the first semi-final my opponent started strong & I was behind for most of the game, leaving a 4-9 split midway through which became a must spare situation, I made the spare and did not give up hope of chasing down the win. Momentum and confidence were behind me after converting that split, I stayed in the battle & went on to take the win to advance through to the final against my regional & NZ team mate. This was also a very close tight match, in the end it came down to needing a mark in the 10th frame & a 9 count to take the win – this is what the result was! whew

It turned out to be a strange day I believe?
Would you believe we had one of our native birds, a fantail (Piwakawaka), fly into the alley during the final! It flew over the lanes, chirping as it tried to get out. Everyone was a bit spooked - the fantail is considered a bad omen in Maori culture, and it is regarded as a sign that death is near - My partner told me to take it easy & not to bowl too hard!

46th in your first World Cup back in 2006 in Caracas, Venezuela then 19th in Hermosillo in 2017 some eleven years later. What was your experience of that World Cup to start with?
I was 22 years old at my first World Cup and was extremely nervous! - I really wanted to do everyone proud, it was such an honour to be there for NZ. I met a lot of great people and left thinking that I definitely wanted to come back to the World Cup in the future and do better, it became a big goal of mine - it turned out to be a long time in between.

Then back many years later in Mexico, a better bowler and more experienced, how was it coming back to the World Cup?
I was extremely proud and excited for the opportunity to represent my country again in Hermosillo, Mexico. It had been a long hard road for me since Venezuela in 2006 with various spinal surgeries and recoveries along the way. I always knew I would return though - when you set your mind to it, anything is possible. I found it really rewarding coming back after working hard for so many years to improve myself and my bowling, and I had a great time in Mexico - coming 19th exceeded my expectations.

A taste again for the championships you qualified again in 2018 and this time just missing the cut for the last 24 by 54 pins. Disappointed or happy overall with Vegas?
It was disappointing to just miss the top 24. I was competing with a tumour in my index finger which made things extra challenging (and sore) in Vegas, but I got through and was not disheartened with my performance given the circumstances.

So back for three in a row in 2019 in Indonesia and it has been quite a year for you so far. Surgery in December, Building a new house and now a Birthday and World Cup win in the same week. Busy times?
It has been a whirlwind 6 months! I had to have surgery to remove the tumour mentioned above from my index finger in December right after getting home from Vegas, it was a much harder & more painful recovery than I anticipated, but things are going well now. Building our new home has been in the pipeline for a few years so it's great to finally see the walls going up, hopefully we will be able to move in within the next month or so. Qualifying for the World Cup for the third year in a row was a fantastic birthday present! Very busy and very exciting times

The injury is not the only one you have had in your life; can you tell us more about your fight to be on the bowling lanes?
Sure, this part might be a bit of a long read - A few years after competing in Venezuela, I had a fall/accident at home which resulted in, having a broken back more or less. My spinal cord was crushed by herniated/ruptured discs and I became paralysed in my left leg. I could not walk without assistance & had to stop bowling for quite some time, it was a devastating, life changing injury. I had spinal surgery to remove the damaged discs & to fuse the vertebrae together with rods & screws. Learning to walk again at 25yrs old with a walking frame was extremely hard, it is not something you ever think will happen to you. Around 18mo's later after a long rehabilitation the fusion had to be re-done as it had unfortunately failed & was not going to come right without intervention/revision and taking a bone graft from my hip. After the second operation and recovery/rehabilitation, I had returned to bowling and was making good progress in my 'comeback', but... almost exactly a year after the second operation, I was at one of my first big tournaments back and when I went to tie my laces up for practice, another already partially damaged disc above the levels that had already been fused/fixed, ruptured - I had to go straight to the hospital, it was heart breaking.
The only option was to undergo a third spinal fusion higher up my back with another lot of bone taken from my hip & some more rods/screws put in to stabilise things. After the third operation & rehab I started yet another 'comeback' which leads us up to where we are now - it has been close to six years since the last operation, I still battle with pain every day & although I cannot do a lot of things... I am determined to not let it stop me living my best life and doing what I love. I take inspiration from others who have and are overcoming injuries to also continue doing what they love & are passionate about. Travelling with all the hardware in my back means setting off the detectors at airport security, it can be annoying, but you get used to the frequent wand & pat downs after a while.

Where did bowling start for you? Did you play other sports growing up and why did bowling take your attention?
It all started after I attended my cousin's birthday party when I was around 10 years old. I had a good time & wasn't too bad at it, I asked Mum if I could join a kids league to learn to bowl properly and the rest is history - I just totally fell in love with bowling! I did play cricket at a club and regional level (under 15's) & travelled to other regions to compete in tournaments with my cricket team but chose to just focus on bowling after attending a tournament in Thailand while I was still at high school - I got a taste of bowling in a big competition, was able to see how it was outside of my own country and also caught a glimpse of where it could potentially take me, I chose to focus on bowling from there on out (a good call I reckon!).

A chance here to thank everyone who has helped you become the player and person you have become. Who gets a shout out?
I'd like to give a shout-out to my family - especially my mum; she has been my biggest fan since day one. My amazingly supportive home centre Manukau Superstrike, our centre and team coach Craig Nevatt, my Manukau team mates & NZ team mates - we are more like a big family, I am so grateful to have all of these people in my corner. And last but certainly not least my fiancé who is always going away with me & at tournaments supporting me, she even carts my gear around for me so I don't hurt my back!

Back to Indonesia, an exciting venue that hosted the recent Asian Games, what preparation will go into making the top 24 this year?
A lot of drills & training! I've been working hard with my coach & teammates - we have the World Bowling Women's Championships in Las Vegas coming up in August which we are also preparing for, it will be my first time attending the WWC. I missed out on the opportunity to attend previous championships as I was dealing with the spine issues. I'm excited to finally be able to participate! The preparation and training on & off the lanes never stops. I'm always striving to improve my physical and mental technique.
Thank you for the opportunity to share a little about myself & my bowling journey. I look forward to seeing you at this year's BWC in Palembang & maybe some of you out there in Las Vegas too!
Interview by Dom Gall
---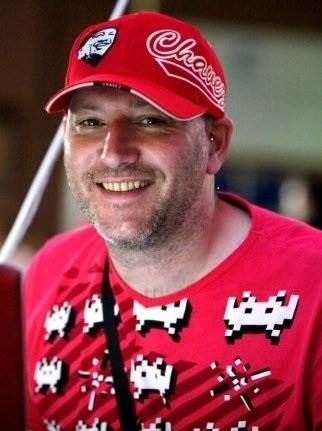 Dominic Gall is a former bowler and founder and content manager for Talktenpin.net since its birth in 2006.
He has reported, Interviewed and Live Streamed many tournaments Worldwide and in 2013 formed the UK
Tenpin Hall of Fame. Collaborating with QubicaAMF on the World Cup since 2015.
"To be a part of the history in a small way is something special."
2019/05/22
ABOUT QUBICAAMF WORLDWIDE
QubicaAMF is the largest and most innovative bowling equipment provider in the world with 600 employees worldwide. We build and modernize more bowling entertainment centers than any other company in the industry and have an installed base of more than 10,000 centers in 90 countries. The company has a sales and distribution network with worldwide reach and maintains the largest R&D team for electro-mechanical products, software, electronics, and entertainment systems in the industry.
QubicaAMF has over 100 years of experience and can provide the perfect combination of bowling equipment, products, and services for new or existing bowling entertainment centers, FECs, Cinemas, or any other facility in the hospitality, retail, or restaurant industry. Our ongoing mission is Making Bowling Amazing. We are convinced that bowling has so much more potential to attract and entertain even more people. With our products, we will help our customers fully unleash that potential.
The company has U.S. headquarters in Richmond, Virginia and European headquarters in Bologna, Italy.