News
Host of 52nd Bowling World Cup: Hao's Bowling Center
Selected as the host of the 52nd QubicaAMF Bowling World Cup, Hao's Bowling is part of something larger. Learn about the larger than full scale sports complex that encompasses the bowling center.
Hao's bowling centre, the venue for the 52nd QubicaAMF Bowling World Cup, is part of a sports complex called the LuWan stadium.  As the front mantel piece of the complex, sits the bowling venue where the majority of the tournament will take place.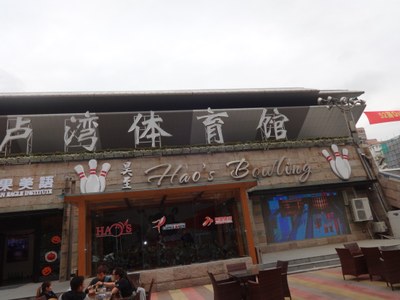 When we arrived, there were plenty of events going on throughout the complex.  Lots of young girls in smart dresses who were taking part in a dance competition. And over in the athletics stadium, there were people using the track – I watched a couple of female runners practise the baton take over for the 4x100m relay.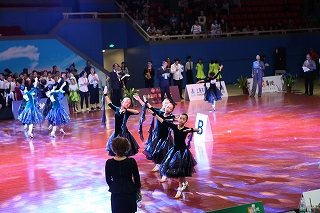 And elsewhere there are facilities for basketball, handball, badminton, weightlifting, martial arts and, as you would expect in China, table tennis. Somewhere in the complex, there is an archery centre. Have you ever tried archery? Really hard. I'd class it as the most difficult sport I have ever tried, personally.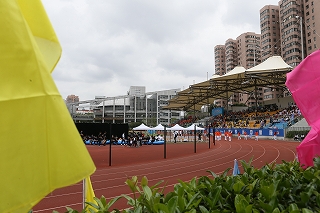 The finals are going to be held in the upper hall of this building with specially built lanes for the occasion courtesy of QubicaAMF. They start building these lanes on Tuesday so we'll keep you up to date with how the construction is going on.
Today we focus on the bowling as it is in the focal point for the week not only for local residents but 83 different countries across the world.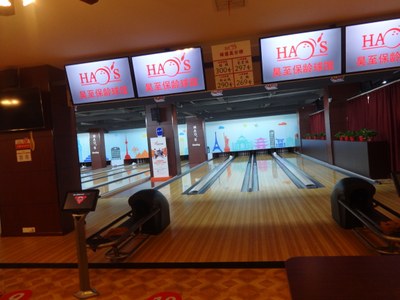 2016/10/17
ABOUT QUBICAAMF WORLDWIDE
QubicaAMF is the largest and most innovative bowling equipment provider in the world with 600 employees worldwide. We build and modernize more bowling entertainment centers than any other company in the industry and have an installed base of more than 10,000 centers in 90 countries. The company has a sales and distribution network with worldwide reach and maintains the largest R&D team for electro-mechanical products, software, electronics, and entertainment systems in the industry.
QubicaAMF has over 100 years of experience and can provide the perfect combination of bowling equipment, products, and services for new or existing bowling entertainment centers, FECs, Cinemas, or any other facility in the hospitality, retail, or restaurant industry. Our ongoing mission is Making Bowling Amazing. We are convinced that bowling has so much more potential to attract and entertain even more people. With our products, we will help our customers fully unleash that potential.
The company has U.S. headquarters in Richmond, Virginia and European headquarters in Bologna, Italy.