News
Heidi Thorstensen from Norway renews her presence at the World Cup and tells us what makes it so special.
"No matter what level your on - I know you'll have a great time and meet lots of new friends. And remember there will be 10 pins on each lane, the lane will be the same length as in your own center, your task is the same as always.... knock the pins down. Only difference is that you will be surrounded by friends from around the World..... So there's nothing to be nervous about."
Welcome back to your sixth Bowling World Cup. I guess this event feels a little like home now maybe?
Thank you. I'm really happy to be able to represent Norway once again in the World Cup. There's so many great people returning every year, so it certainly feels a bit like coming home.
Ninth was your best result in 2012 and with the exception of your first event in 2006 where you placed 35th, you have always been in the top 20. How proud are you of this record?
Some of the world's best bowlers compete in the World Cup, so of couse I'm very proud of making the top 20. But as a competitive bowler, I always set my goals higher every year.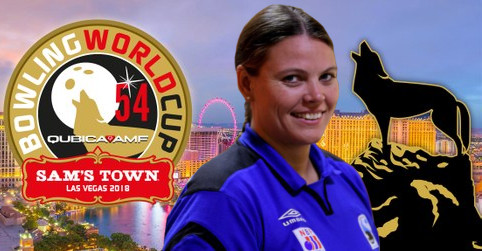 What makes the event so special to you?
The World Cup is special in the way that it changes location every year, yet when you arrive all of your friends are there. It's like one big happy family. So you get to see different countries and cultures with friends from around the world. The World Cup really shows how big our sport is when it comes to the number of countries participating. And everyone seems to have fun, whether you're a former World Champion or a beginner.
You have a slight advantage over some players this year as you participated in Sam's Town in 2015 ending in 17th. Having played in Vegas before, will this help at all?
Well, every center is different, so in that perspective I don't think bowling in Sam's Town will give me an advantage. But of course, having been to Vegas before, it will help me in my preparation for the tournament.  Especially when it comes to dealing with jetlag.
Where did it all start for you?
I started bowling competitively pretty late (in 2002). Before that I was playing basketball in the top division in Norway. But two serious injuries to my knee and ankle, resulting in four surgeries, made me stop and think that maybe this wasn't good for my body.
Both my parents were bowling when I was younger so I knew the sport, and decided to try that.  Being used to practicing 5 days a week, I quickly developed my technique and  skills.
After 6 month I bowled my first tournament on the European Bowling Tour - ending 5th among the women. When I realized I could bowl and travel at the same time- there was no turning back.... Bowling has been on my mind ever since.
Who has helped you over the years become the bowler you have?
When I started bowling I soon discovered that there wasn't many coaches in Norway. So I had to search for knowledge elsewhere. I have to say that most of what I know is "self-taught".
I've travelled the world bowling and I have tried to look at what the best bowlers do and learn from that. Of course I've had some coaches too, and they've all influenced me as a bowler. I've found out that the people that have helped me the most are the ones that helped me believe in myself and my abilities.
What training and preparation will go into your game before Novembers event?
In June I will be bowling the European Women's Championship. In July most of my time will be spent working on technical skills. From August/September there will be the normal tournaments and league games (in Norway, Sweden and Spain). I will probably be selecting specific tournaments that I think might help me in my preparation for the World cup. Other than that is business as usual.
Of all the World Cup's you have been to, which has been your favourite and why?
Hmmm, that's a tough question. They've all been great in different ways. Bowling wise I must say 2012 - when I ended 9th. Having said that, Shanghai in 2016, stands out as one of the best trips I've had. I had so much fun with the Norwegian team- the three of us really worked as a team both on and off the lanes and  I got to share room with Carolina (from Spain), who's become a really good friend.
When you are not constantly throwing a heavy ball down a lane, what things do you like to do?
I love spending time with my son. He's turning 5 in May and has way too much energy, so no rest for mommy 🙂 I also enjoy coaching bowling - It's so rewarding helping others develope. I do love reading, but being a single-mom, running my own company and bowling - I haven't had much time to read the last few years.
What do you do as a day job in your company?
I run my own accounting firm, so I have about 50 clients that rely on my help to get their accounting and financial papers done. I love numbers, and having my own company and being my own boss also means that it's so much easier to get time off to go bowling
What have been your career highlights so far?
My top 3 highlights must be: Winning the silver medal in the European Champions Cup in 2006, winning my first Norwegian Champion title in 2006 and ending 4th on the ranking of the European Bowling Tour in 2012
What do you think are your best attributes on the lanes and if you are critical of yourself, where can you improve?
I think my best attribute is that I love bowling under pressure. I love having to go on the lanes knowing I have to make that first strike in the 10th frame. In October last year, I decided to change my timing, as I saw that my late timing was stopping me from developing further. So these last months I've really focused on timing- but I still need to improve. Hopefully it will be perfect for the World Cup
For anyone who has not participated in a bowling World Cup what can they expect and what advice would you give them to calm their nerves?
They can expect a well organized tournament with participants from around the World. Some are there to have fun and do a little bit of bowling, and some are there to compete for the World Cup title. No matter what level your on  - I know you'll have a great time and meet lots of new friends. And remember there will be 10 pins on each lane, the lane will be the same length as in your own center, your task is the same as always.... knock the pins down. Only difference is that you will be surrounded by friends from around the World..... So there's nothing to be nervous about.
Today's game has become very physical and many hours of repetition, do you have a fitness program or eating habits going into a major championship like the World Cup?
Physical fitness is something you need to focus on all year long. I focus a lot on the core muscles, as they are important to avoid injuries. Some endurance is also important as it will help me stay focus over a longer period of time and also help me do better in my mental game.
I take major championship into consideration when I prepare my training. When it comes to eating habits, I focus more on that during the championship - as I want to eat in a way that allows my body to have enough energy to compete well during the championship.
Finally Heidi, why should people try bowling?
People definitely have to try bowling because it's FUN.
Interview by Dom Gall
---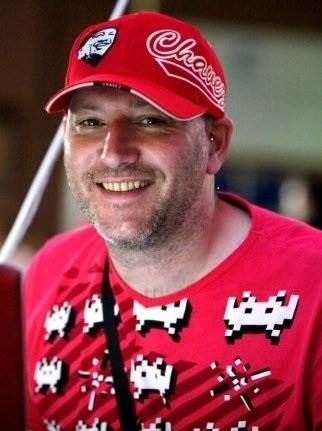 Dominic Gall is a former bowler and founder and content manager for Talktenpin.net since its birth in 2006.
He has reported, Interviewed and Live Streamed many tournaments Worldwide and in 2013 formed the UK
Tenpin Hall of Fame. Collaborating with QubicaAMF on the World Cup since 2015.
"To be a part of the history in a small way is something special."
2018/07/04
ABOUT QUBICAAMF WORLDWIDE
QubicaAMF is the largest and most innovative bowling equipment provider in the world with 600 employees worldwide. We build and modernize more bowling entertainment centers than any other company in the industry and have an installed base of more than 10,000 centers in 90 countries. The company has a sales and distribution network with worldwide reach and maintains the largest R&D team for electro-mechanical products, software, electronics, and entertainment systems in the industry.
QubicaAMF has over 100 years of experience and can provide the perfect combination of bowling equipment, products, and services for new or existing bowling entertainment centers, FECs, Cinemas, or any other facility in the hospitality, retail, or restaurant industry. Our ongoing mission is Making Bowling Amazing. We are convinced that bowling has so much more potential to attract and entertain even more people. With our products, we will help our customers fully unleash that potential.
The company has U.S. headquarters in Richmond, Virginia and European headquarters in Bologna, Italy.