News
A brilliant opening ceremony
The 55th QubicaAMF Bowling World Cup is underway after a brillant opening ceremony.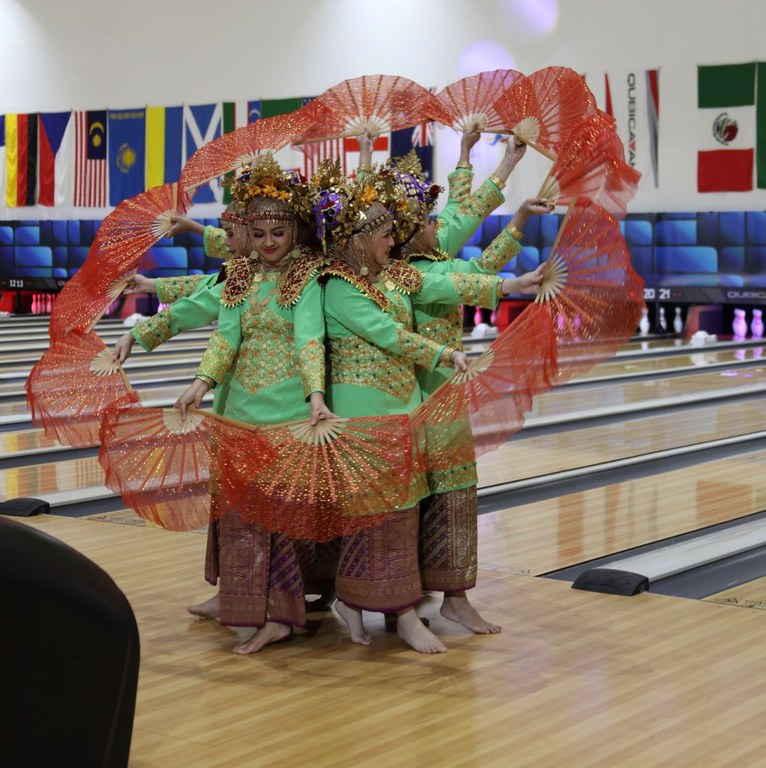 It all started with a beautiful fan dance from a local traditional group, then the bowlers all marched in and formed an echelon along the lanes.
Speeches followed from local dignitaries including the governor of South Sumatra His Honour Mr Herman Deru and Mrs Perching Leanpuri, President of the Indonesia Bowling Federation. And then, our most distinguished guest, the Minister for Youth and Sports, Mr Zainudin Amali, gave his speech and welcomed us to his country and to Palembang.
His next task was to bowl the first ball: he didn't get a strike but he looked as if he enjoyed the experience! We hope so and hope he will be back.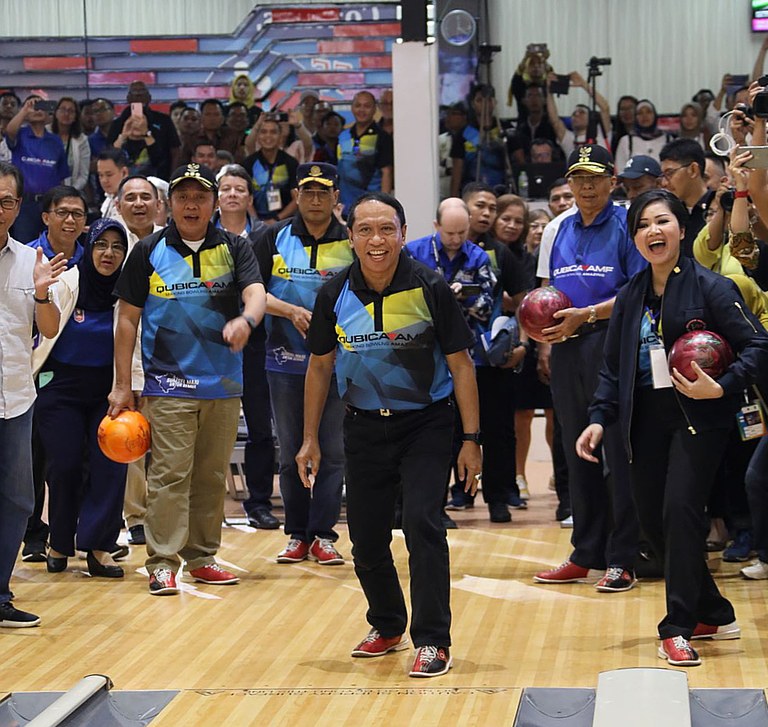 By Judy Howlett
---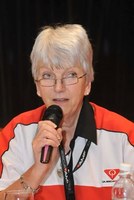 Judy Howlett has represented England and Great Britain several times in her bowling career. She played in the Bowling World Cup twice, coming second in 1985 (Seoul, South Korea). She has been in part of the organising team since 2001.
"I can't believe I am lucky enough still to be involved in the best tournament in the world - the QubicaAMF Bowling World Cup."
2019/11/18
ABOUT QUBICAAMF WORLDWIDE
QubicaAMF is the largest and most innovative bowling equipment provider in the world with 600 employees worldwide. We build and modernize more bowling entertainment centers than any other company in the industry and have an installed base of more than 10,000 centers in 90 countries. The company has a sales and distribution network with worldwide reach and maintains the largest R&D team for electro-mechanical products, software, electronics, and entertainment systems in the industry.
QubicaAMF has over 100 years of experience and can provide the perfect combination of bowling equipment, products, and services for new or existing bowling entertainment centers, FECs, Cinemas, or any other facility in the hospitality, retail, or restaurant industry. Our ongoing mission is Making Bowling Amazing. We are convinced that bowling has so much more potential to attract and entertain even more people. With our products, we will help our customers fully unleash that potential.
The company has U.S. headquarters in Richmond, Virginia and European headquarters in Bologna, Italy.