News
Rally in the Alley
Barton Malow Foundation, Richmond Flying Squirrels Charities, and RIR Cares Partner for Event on September 7. QubicaAMF will be installing 4 championship lanes for Rally in the Alley as well as the Smithfield PWBA Tour Championship which is set for Sept. 3-6 in the Old Dominion Building at the Richmond Raceway Complex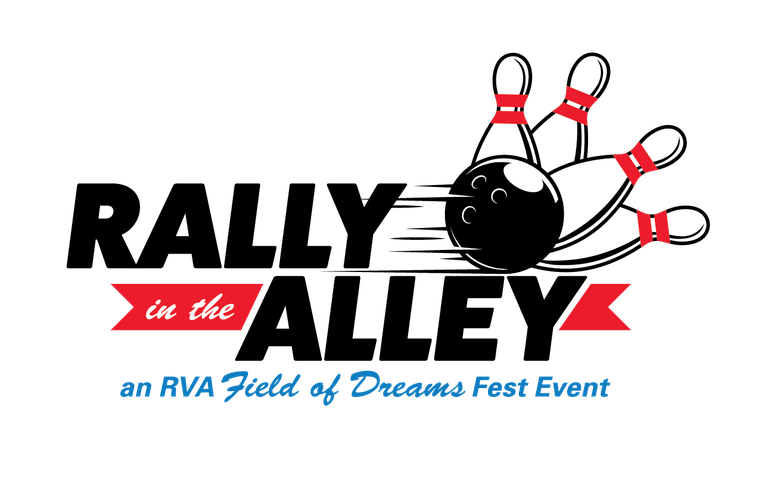 The Barton Malow Foundation, Richmond Flying Squirrels Charities, and RIR Cares partner for the third annual event to support RVA Field of Dreams Fest. This year's event will be Rally in the Alley, a pro-celebrity bowling tournament taking place at Richmond International Raceway's (Richmond) historic Old Dominion Building at the Richmond Raceway Complex on September 7.
Rally in the Alley will comprise of eight teams bowling two rounds with 15-minute breaks in between. Each team will have a NASCAR celebrity, Flying Squirrel or local Richmond personality, a PWBA pro bowler, and two other members. Team members will bowl two frames each to see if they have what it takes to get a strike. Pro-celebrity participants will be announced at a later date.
"Barton Malow's culture is driven by our core purpose of building people, projects, and communities, and we firmly believe our success is measured by our impact in these areas," said Mike VanSickel, Director of Business Development with Barton Malow. "The Barton Malow Foundation is committed to continuing our work with RIR Cares and Flying Squirrels Charities to build better communities through RVA Field of Dreams Fest."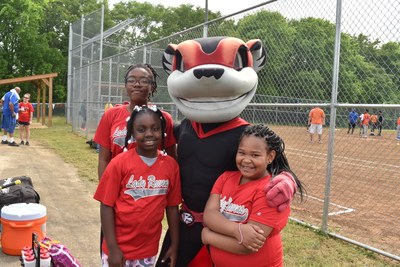 "We are thrilled to once again partner up with Richmond and Barton Malow on a meaningful, impactful and fun project that will not only leave participants and spectators with unique experiences and memories but also a tangible impact on the community through our collective charities," said Todd "Parney" Parnell, Vice-President & COO Richmond Flying Squirrels.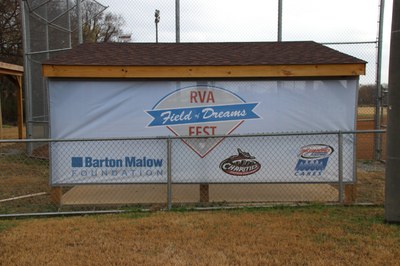 "We are proud to continue our partnership with the Barton Malow Foundation and Flying Squirrels Charities as we work to collectively give back to our community," said Dennis Bickmeier, Richmond International Raceway President. "Rally in the Alley will provide another unique fan experience over our fall NASCAR weekend and help raise funds to continue the mission of RVA Field of Dreams Fest."
Proceeds from Rally in the Alley will go to the initiative of "Renovating Richmond's Recreation." The Barton Malow Foundation, Flying Squirrels Charities, and RIR Cares partnered three years ago in an effort to revitalize Richmond's inner-city youth baseball facilities. Through this partnership, the three organizations have built new dugouts for Blackwell and Bellemeade Fields. Blackwell Field also received a new infield. RVA Field of Dreams Fest has hopes for future projects at ten local Richmond fields.
In addition to helping renovate baseball facilities, RVA Field of Dreams Fest also assists with workforce development opportunities for students through the Henrico County Vocational/Technical Education Foundation. For more information on RVA Field of Dreams Fest, please visit rvafieldofdreamsfest.com.
VIP tickets for Rally in the Alley with access to the VIP lounge, meet and greet with pro-celebrity attendees, hors d'oeuvres, and premium drink tickets are $100. General admission tickets will go on sale at a later date. VIP tickets for Rally in the Alley to support RVA Field of Dreams Fest are available at the Richmond box office, via phone at 866-455-7223 and online at rir.com.
Rally in the Alley will conclude a week of bowling as the Smithfield Professional Women's Bowling Association (PWBA) Tour Championship will take place on September 3-6 at Richmond. QubicaAMF, whose U.S. headquarters are in Richmond, will build four state-of-the-art lanes inside the Old Dominion Building at the Richmond Raceway Complex for the event. QubicaAMF is the world's largest manufacturer of bowling products. The PWBA Tour Championship and Rally in the Alley will take place as part of Richmond's fall NASCAR race week festivities.
Tickets for the Smithfield PWBA Tour Championship is $25 for three days of access on September 4-6. Individual tickets for the PWBA Tour Championship on September 6 is $20 and Sessions 1 and 2 on September 4-5 are $10 per event. Tickets are available at the Richmond box office, via phone at 866-455-7223 and online at rir.com.
Richmond's 2017 NASCAR season concludes with two nights of racing "under the lights" on September 8-9. The fall race weekend, presented by Who's Your Driver, will see history on display as Dale Earnhardt Jr. makes his final, career, two-race appearance at Richmond.
Fan Appreciation Weekend kicks into high gear early Saturday morning with a full schedule of interactive events for NASCAR's best fans, including the return of Gridside Live, which moves to The Classic Amphitheater. Stay connected to Richmond's primary social channels on Twitter and Facebook as more announcements are set for the coming weeks, outlining some new, unprecedented elements to the Richmond fan experience, giving our Richmond Nation season ticket holders unparalleled access.
Witness history in the Federated Auto Parts 400 Monster Energy NASCAR Cup Series race on Saturday, September 9 as the regular season champion will be crowned along with Earnhardt's final regular season Cup race at Richmond. Saturday night is also the last chance for many drivers to make it to the playoffs. The NASCAR weekend gets started on Friday, September 8, when the rising stars of tomorrow compete along with Earnhardt in the Virginia529 College Savings 250 NASCAR XFINITY Series race following practice and the U.S. Department of Veteran Affairs Pole Qualifying for both series.
Tickets are available now for both the Monster Energy NASCAR Cup Series and NASCAR XFINITY Series races at Richmond. To purchase tickets, visit rir.com or call 866-455-7223.
---
About Barton Malow Foundation
Aligned with the company's core purpose, the Barton Malow Foundation's goal is to build people, projects and communities. For 90 years, Barton Malow Company leaders have all shared one common goal – an extraordinary dedication to community service. Learn more at bartonmalow.com/culture/foundation.
About Flying Squirrels Charities
The purpose of Flying Squirrels Charities is to partner and connect the Flying Squirrels brand with the Greater Richmond community in an effort to optimize results from fun and versatile fundraising campaigns to benefit youth in the city of Richmond. The initial focus of Flying Squirrels Charities has been deemed "Renovating Richmond's Recreation" an impactful community campaign designed to provide recreational opportunities for youth in the city of Richmond. Renovating Richmond's Recreation is intended to create safe, community-minded spaces that are dedicated to Richmond's youth.
About Richmond International Raceway
Richmond International Raceway is America's Premier Short Track annually hosting two NASCAR race weekends, featuring the Monster Energy NASCAR Cup Series and NASCAR XFINITY Series, on a ¾-mile D-shaped oval. Richmond is a regional leader for events including sports, live music and consumer trade shows. The Richmond Raceway Complex's 1,000 plus acre multipurpose facility hosts more than 200 live events annually including concerts with top national recording artists at The Classic Amphitheater. To learn more, visit rir.com and richmondracewaycomplex.com. 
 About RIR Cares
Richmond International Raceway (RIR) Cares provides support to nonprofit organizations and charitable causes and events in our community, focusing on youth, education, and recreation. The organization hosts events annually to support its efforts, including RIR track laps for charity, Left Turn Golf Classic, Checkered Flag 5K & Kids Fun Run, and more. RIR Cares is a donor advised fund of The NASCAR Foundation, a 501(c)3 charitable entity, that donates racing-related items and offers financial support to assist community outreach programs and other nonprofit charities.
ABOUT QUBICAAMF WORLDWIDE
QubicaAMF is the largest and most innovative bowling equipment provider in the world with 600 employees worldwide. We build and modernize more bowling entertainment centers than any other company in the industry and have an installed base of more than 10,000 centers in 90 countries. The company has a sales and distribution network with worldwide reach and maintains the largest R&D team for electro-mechanical products, software, electronics, and entertainment systems in the industry.
QubicaAMF has over 100 years of experience and can provide the perfect combination of bowling equipment, products, and services for new or existing bowling entertainment centers, FECs, Cinemas, or any other facility in the hospitality, retail, or restaurant industry. Our ongoing mission is Making Bowling Amazing. We are convinced that bowling has so much more potential to attract and entertain even more people. With our products, we will help our customers fully unleash that potential.
The company has U.S. headquarters in Richmond, Virginia and European headquarters in Bologna, Italy.