News
Monster-Sized Charity Bowling Contest in Store During IAAPA Attractions Expo
QubicaAMF and Give Kids The World Village to host a special charity bowling contest with up to $10,000 in prizes for attendees and the charity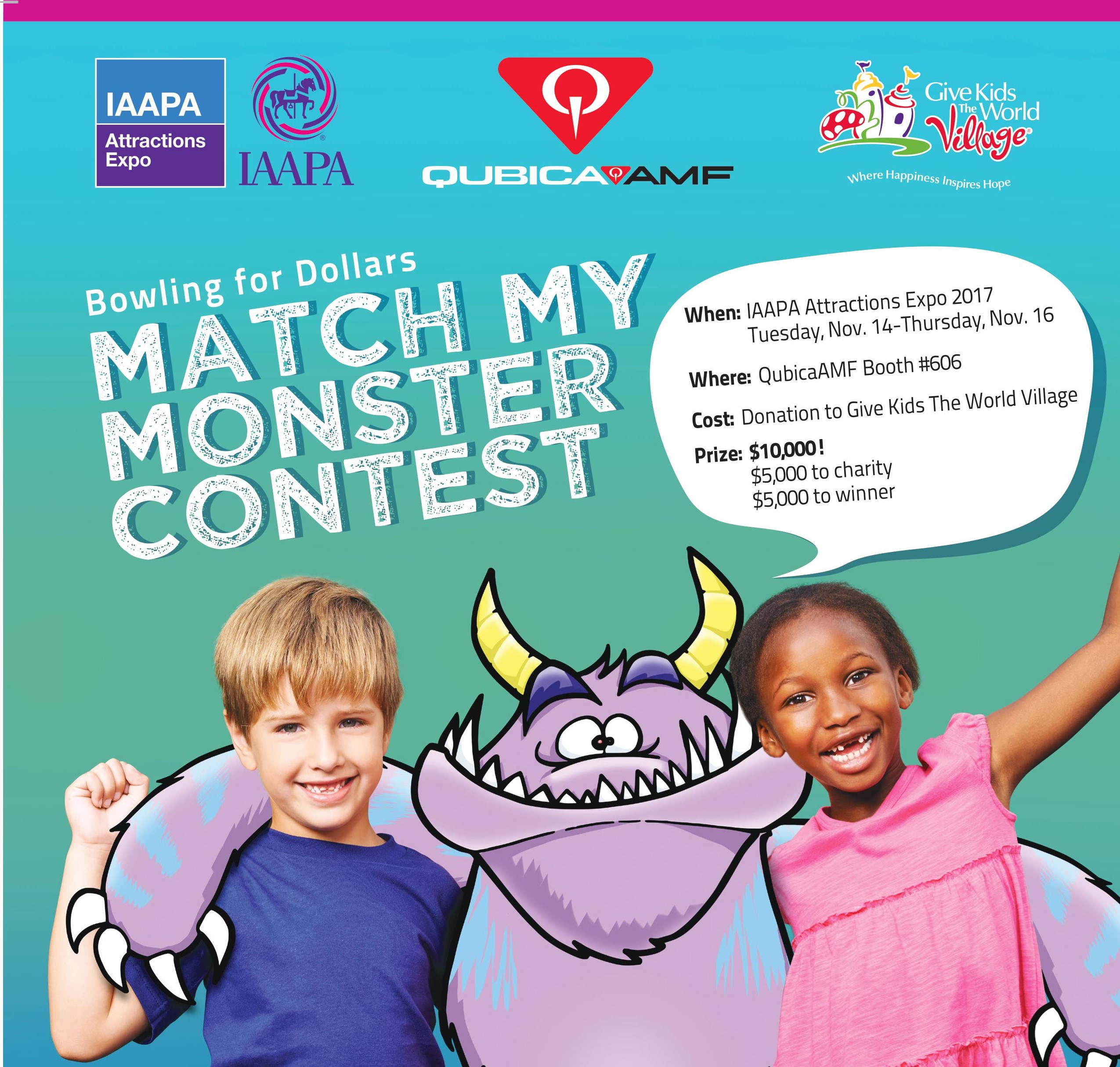 QubicaAMF Worldwide (QubicaAMF), the world's leader and largest manufacturer of bowling and mini bowling products, is proud to partner with Give Kids The World Village (GKTW) to host a charity bowling contest during IAAPA Attractions Expo.
With a donation to Give Kids The World Village, the Central Florida-based nonprofit that provides cost-free vacations to critically ill children and their families, Expo attendees will have the chance to bowl a 5-frame game of Monster Factory at the QubicaAMF booth #606.  If participants "Match the Monster" created by the BES X Bowler Entertainment System, they can win $10,000, to be split between the winner and Give Kids The World.
Rolling out big donations for Give Kids The World is nothing new for Expo attendees. Last year, IAAPA FEC members raised more than $45,000 to help renovate Marc's Dino Putt, the mini golf course at the Village.
Give Kids The World Village has welcomed more than 156,000 families from all 50 states and 76 countries since 1986. This year the Village is expected to serve 8,000 families.
"We are truly blessed to be part of the IAAPA family – the members are among our most enthusiastic and generous partners," said GKTW President and CEO Pamela Landwirth. "We're thrilled – and so grateful – that QubicaAMF has created such a fun and memorable way to raise money for Give Kids The World. The Match My Monster Bowling Contest is sure to be a monster hit."
"With different areas of expertise, our common goal is to create fun and provide a unique experience," says Pat Ciniello, Chairman of the Board, QubicaAMF Worldwide. "We are excited to partner with Give Kids The World and hope this year's attendees will have a ball while raising money for a great cause."
IAAPA Attractions Expo attendees may visit Booth #606 Tuesday, November 14 through Thursday, November 16 to take part in the fundraiser with QubicaAMF.  The $10,000 prize is insured daily by McGowan Insurance, and underwritten by Specialty Insurance Group (SIG).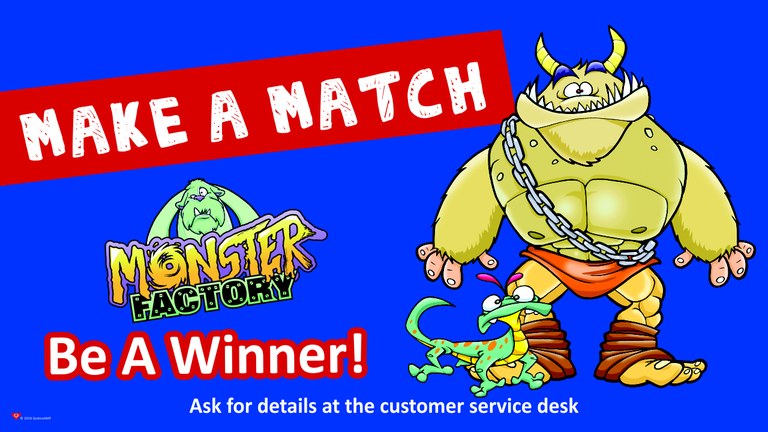 ---
About Give Kids The World
Give Kids The World is an 84-acre, nonprofit resort in Central Florida that provides weeklong, cost-free vacations to critically ill children and their families. The Village and its community partners provide children and their families accommodations in fully-furnished villas, transportation, tickets to theme parks, meals, daily entertainment and much more.
Since 1986, more than 156,000 children and families have had their dreams fulfilled at a whimsical Village unlike any other place on earth. 
More information is available at http://www.gktw.org/
ABOUT QUBICAAMF WORLDWIDE
QubicaAMF is the largest and most innovative bowling equipment provider in the world with 600 employees worldwide. We build and modernize more bowling entertainment centers than any other company in the industry and have an installed base of more than 10,000 centers in 90 countries. The company has a sales and distribution network with worldwide reach and maintains the largest R&D team for electro-mechanical products, software, electronics, and entertainment systems in the industry.
QubicaAMF has over 100 years of experience and can provide the perfect combination of bowling equipment, products, and services for new or existing bowling entertainment centers, FECs, Cinemas, or any other facility in the hospitality, retail, or restaurant industry. Our ongoing mission is Making Bowling Amazing. We are convinced that bowling has so much more potential to attract and entertain even more people. With our products, we will help our customers fully unleash that potential.
The company has U.S. headquarters in Richmond, Virginia and European headquarters in Bologna, Italy.