News
Bowl Expo Bound
QubicaAMF sends two BES X Roadshow attendees, and proud new owners of a bowling center, to their first Bowl Expo.
QubicaAMF Worldwide (QubicaAMF) is the world's leader and largest manufacturer of bowling and mini bowling products. Since the release of the BES X Bowler Entertainment System, QubicaAMF has hosted annual BES X Road Shows across the U.S. offering free training to centers on how to grow and expand their customer base while increasing visit frequency, lineage and revenue.  It also is an opportunity to learn and collaborate with local proprietors on best practices and revenue generation strategies.  This year QubicaAMF added in one more twist by providing all attendees a chance to win a 2017 Bowl Expo Prize Package including Full Registrations, Club Expo Passes, a 5-night hotel stay in Nashville and airfare for two.  We are happy to announce that Nic and Caitlin Pszenny of Cape Ann Lanes in Massachusetts attended the Road Show at Spare Time Vernon and are the winners of the 2017 Bowl Expo Grand Prize.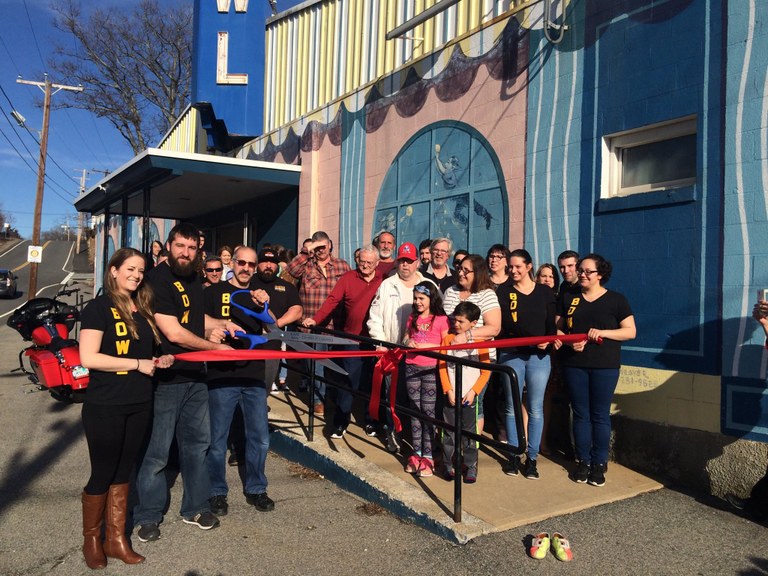 "We continue to not only introduce new and innovative products to the industry, but to engage with proprietors to make sure they know how to be successful with our products as well," shares Jay Buhl, Senior VP and General Manager, QubicaAMF Worldwide. "We are excited to take the experience a step further by giving the Pszenny's the chance to learn even more by attending the largest trade show and learning event in this industry at Bowl Expo."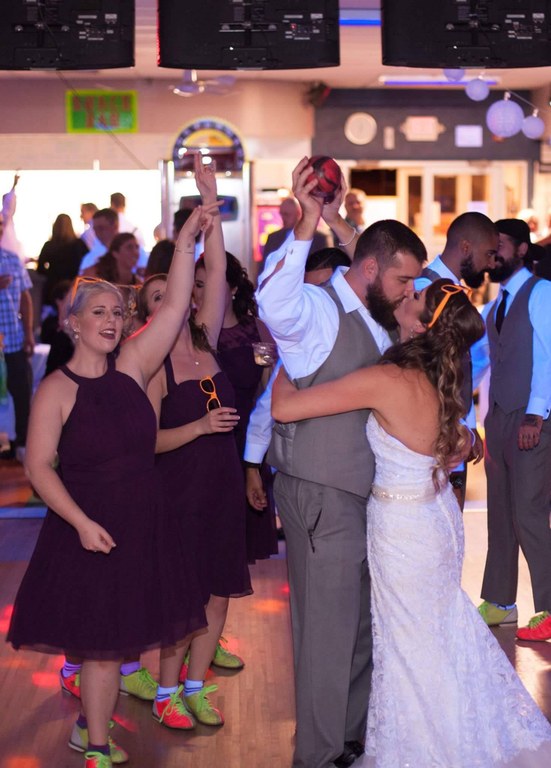 Growing up in Massachusetts, Nic and Caitlin Pszenny were raised going to candlepin bowling centers. In fact, like most Massachusettsans candlepin was all they knew of bowling, as many have never even seen traditional tenpin before.  Despite the difference in style, their love for the sport of bowling is all the same.  You can say bowling was even in their blood.  Nic's father was on TV in the 80's during a feature on candlepin bowling, his uncle is an avid league bowler and his parents even met at a local candlepin center.  Following in these bowling footsteps, it is no surprise that most of Nic and Caitlin's date nights were spent at Cape Ann lanes.  This love for the sport and center not only led them to purchase Cape Ann Lanes in late 2016 along with Nic's uncle, Jim Frontiero, they even chose to use the facility as their wedding venue in October of 2016.  Now in 2017, they have their future ahead of them with a family and business they hope to continue to roll ahead!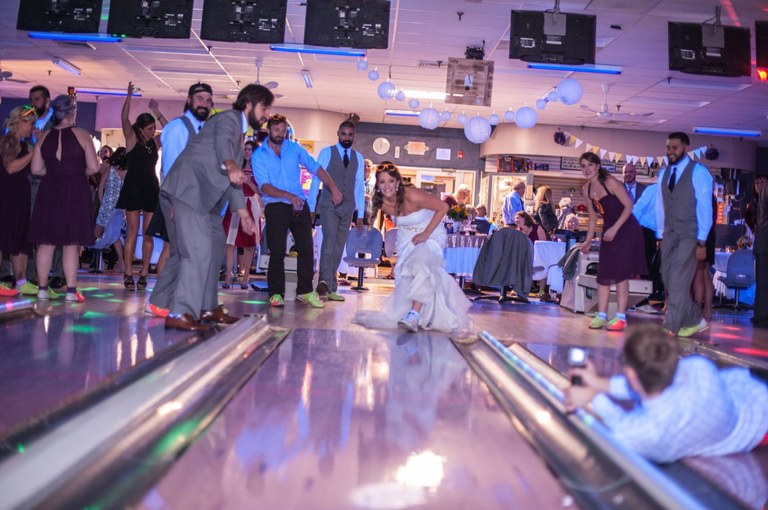 Gloucester, Massachusetts is a prosperous tourist location known for its beautiful beaches and lovely summer weather.  You can imagine that owning a center in a town like this may be a challenge to get people inside and experience what Nic and Caitlin grew up loving.  That is why she and her husband chose to attend a BES X Road Show in Vernon, CT over 100 miles away to learn from QubicaAMF experts and local proprietors. 
Nic shares, "We hope to modernize our center, and we understand how important technology is for our customers.  Learning best practices with Conqueror Pro ultimately attracted us, but getting to see BES X up close was a major draw." 
Caitlin is also eager to learn while attending different industry seminars, and was ecstatic to have the opportunity to visit another center to see how they use their scoring management system to draw in new business and retain current customers. 
Caitlin shares, "My favorite part of the Road Show was getting to see BES X up close and learning how you can implement its features in your center.  It was nice to see a scoring system that doesn't only focus on the skill of the bowler and offers new ways to have fun."
Having fun is what bowling was all about for them, and something they wanted to extend to their customers as well.  Cape Ann Lanes is a 20 lane candlepin center with a vintage arcade room, ticket redemption arcade and a full service bar & restaurant, serving local food and craft beer.  With its latest renovations occurring before the two took over, they see the ability to modernize and turn the center into something more.  Caitlin boasts, "I have more experience working with POS Systems, but it is a dream to see that there is an opportunity for us to have a center that can really elevate the customer experience." 
While the learning experience may have been enough, the chance to win a free trip to their first Bowl Expo was something they certainly were excited about.  "We really wanted to be the winners and get a chance to win this contest to meet people in the industry and join the fraternity of bowling proprietors," says Caitlin. "I even made posts on Facebook sharing how badly we wanted to win this opportunity!"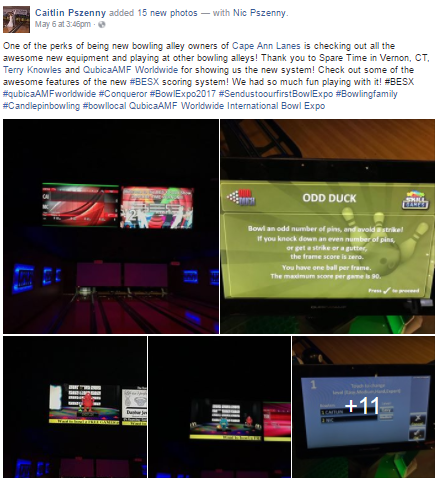 Last month, Nic and Caitlin received the news that they were the winners of the QubicaAMF Bowl Expo Prize Package. Shocked and excited, they await a one-of-a-kind experience next month to attend their first Bowl Expo in Nashville.  A new marriage, a new business and a new opportunity lie ahead for the two and they hope that eventually Cape Ann Lanes will be a center you can't hold a candle to.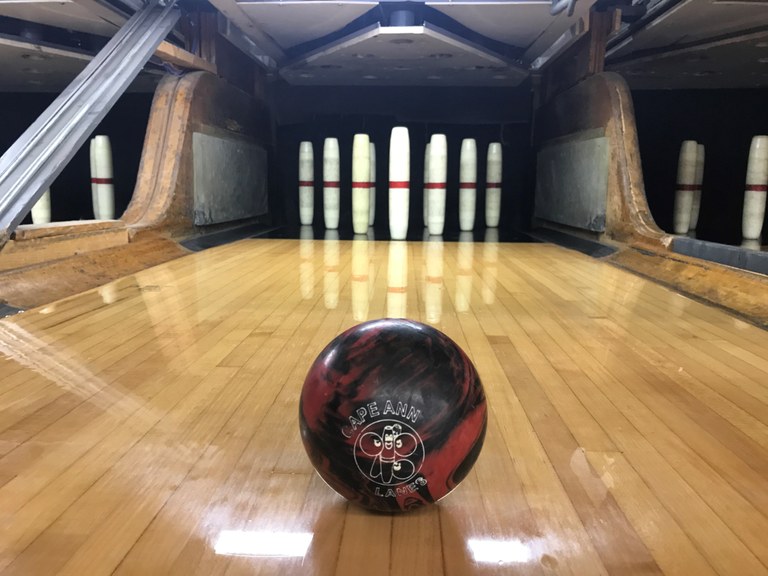 ABOUT QUBICAAMF WORLDWIDE
QubicaAMF is the largest and most innovative bowling equipment provider in the world with 600 employees worldwide. We build and modernize more bowling entertainment centers than any other company in the industry and have an installed base of more than 10,000 centers in 90 countries. The company has a sales and distribution network with worldwide reach and maintains the largest R&D team for electro-mechanical products, software, electronics, and entertainment systems in the industry.
QubicaAMF has over 100 years of experience and can provide the perfect combination of bowling equipment, products, and services for new or existing bowling entertainment centers, FECs, Cinemas, or any other facility in the hospitality, retail, or restaurant industry. Our ongoing mission is Making Bowling Amazing. We are convinced that bowling has so much more potential to attract and entertain even more people. With our products, we will help our customers fully unleash that potential.
The company has U.S. headquarters in Richmond, Virginia and European headquarters in Bologna, Italy.