Events
IAAPA Expo 2023
From Nov 14, 2023 04:00 PM To Nov 17, 2023 11:50 PM — Orange County Convention Center (OCCC) - Orlando, Florida - United States
The Global Attractions Industry's Premier Event
IAAPA Expo 2023
2023-11-14T10:00:00-05:00
2023-11-17T17:50:00-05:00
The Global Attractions Industry's Premier Event
Visit Our Booths #1331 & 1340 and Learn More About the Latest in Bowling Innovation!
Vivid. Immersive. Amazing.
Neoverse LED Wall is our new, immersive bowling technology unlike any other on the market. Prepare to be captivated!
Redefine the Bowling Experience. Grow Your Business
BES X is the most innovative, and the world's only, Bowler Entertainment System. Only BES X is designed to maximize every aspect of what makes bowling appealing to customers by delivering a great way to socialize in a competitive, yet fun environment.
Expand the Reach of Bowling Beyond Imagination
HyperBowling is a revolutionary new bowling-based attraction that is built to extend your reach beyond the existing bowling population—to reach younger generations like Millennials, increase their spending and frequency of visits—and ultimately your revenue.
The Heart of the Bowling and Entertainment Ecosystem
Conqueror X gives you're the ability to deliver across multiple attractions and consumer platforms, including web, mobile and self-serve, while providing exceptional customer service levels seamlessly—at the right time and place.
Deliver. Amazing. Service.
Conqueror Kiosk gives you access to a growing suite of marketing technology and tools that empower you to create the Ultimate Consumer Journey.
The Amazingly Simple Way to Offer Bowling!
EDGE String offers a simple design, any member of your staff will be able to operate it. The innovative Tech Wizard app, proactively notifies and guides your staff if attention is needed. 
Put Real Bowling Entertainment Anywhere!
 Fly'n Ducks takes the excitement of duckpin bowling, with a smaller footprint, making it the perfect anchor attraction for any entertainment venue such as cinemas, bars, restaurants, and night clubs.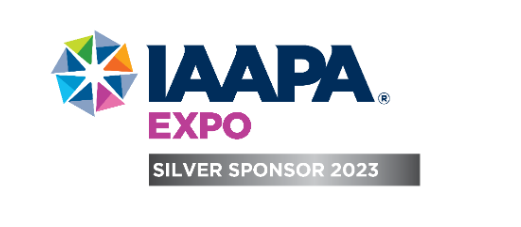 Our Sponsored Events
IAAPA Rookies: FEC 101, Nov. 11-13 - Hear from the experts how to successfully launch your entertainment center. Register Here
FEC Lunch Series, Nov. 14-16 – Lunch and learn with a variety of topics, including hiring top talent, marketing, and community engagement. Register Now
SHOW FLOOR HOURS, Nov. 14-17
10 a.m. – 6 p.m. | Tuesday, Nov. 14, 2023
10 a.m. – 6 p.m. | Wednesday, Nov. 15, 2023
10 a.m. – 6 p.m. | Thursday, Nov. 16, 2023
10 a.m. – 4 p.m. | Friday, Nov. 17, 2023
ABOUT QUBICAAMF WORLDWIDE
QubicaAMF is the largest and most innovative bowling equipment provider in the world with 600 employees worldwide. We build and modernize more bowling entertainment centers than any other company in the industry and have an installed base of more than 10,000 centers in 90 countries. The company has a sales and distribution network with worldwide reach and maintains the largest R&D team for electro-mechanical products, software, electronics, and entertainment systems in the industry.
QubicaAMF has over 100 years of experience and can provide the perfect combination of bowling equipment, products, and services for new or existing bowling entertainment centers, FECs, Cinemas, or any other facility in the hospitality, retail, or restaurant industry. Our ongoing mission is Making Bowling Amazing. We are convinced that bowling has so much more potential to attract and entertain even more people. With our products, we will help our customers fully unleash that potential.
The company has U.S. headquarters in Richmond, Virginia and European headquarters in Bologna, Italy.