How Does it Work?
Within each Experience, guests will have several choices of themes, environments and games to play that will be available to them at the bowler console. To help you create the Experiences you want to offer, you start from a library of graphics, videos and predefined kits designed to target potential customer segments. They system combines this graphical content with your own custom names and language, and your price keys as configured in Conqueror to fill the display.
Your staff will see the same Experiences on screen when opening a lane, which include descriptions to make it easy for them to explain the offer to the guest. All of this comes together dynamically to beautifully present the available options to your customers!
When your guests arrive at the lane they'll see the Experience they've selected and be able to choose among the available content right from the SuperTouch console. It's a seamless flow from arrival, through selection and straight on to play on the lane!
Benefits for your guests
Make the choice easy for them – as simple as 1,2,3! Enhance their experience with BES X and HyperBowling content to create unique and memorable bowling visits.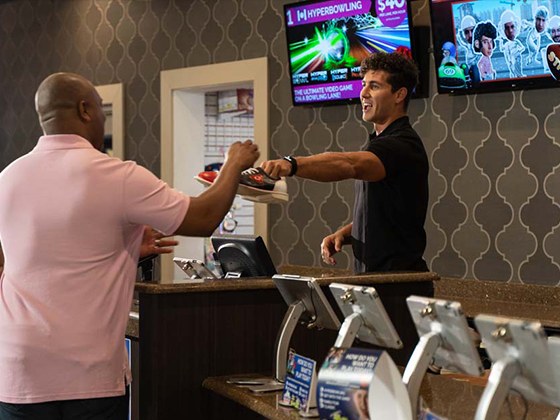 Benefits for your staff
They can easily and confidently upsell the entertainment that BES X and HyperBowling can offer! BES X Experiences fit right into the normal front desk workflow, even at busy times – so there is no stress or slowdown.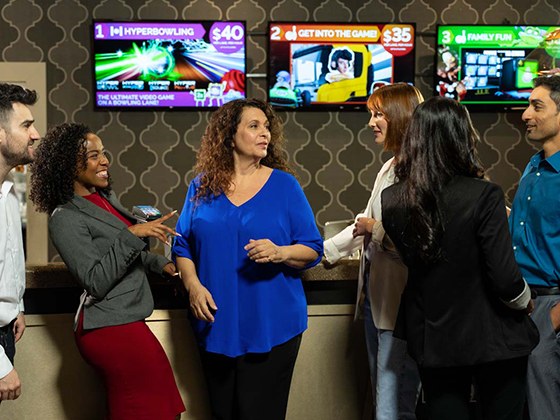 Benefits for You
You'll be able to charge for the unique bowling entertainment choices you are offering as it positions bowling as an attraction to differentiate you from other bowling and non-bowling choices. BES X Experiences have the power to make it easier than ever for you to get the most from your investments in BES X and HyperBowling!
Get in touch
Boost your center with the most experienced partner in the business. A partner who will stand by you and guide you all the way.