News
Sid Allen - Change is exciting and should be embraced, cause for coaches it directs them to more comprehensive understanding and enlightenment.
The interview with an Englishman that has coached all over planet. Part I.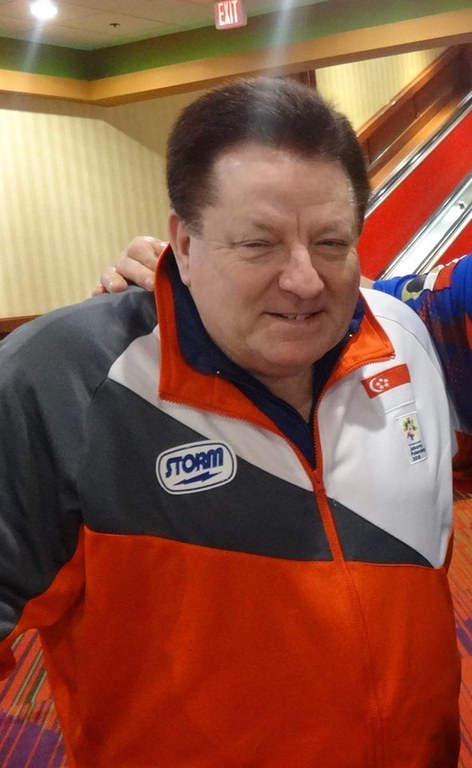 We met recently at the Bowling World Cup in Vegas and I had the pleasure of hearing old bowling stories and of your time in the sport. Born in Romford, Essex and emigrated to Canada at 16 years old but a sporting injury had you questioning your future. Can you tell us more of this time and your early days in UK bowling?
I started bowling in Basildon in 1962, I thought bowling was the perfect lazy man's game, since I didn't have to keep putting up the skittles and that the ball came back automatically. As a young man I played many sports but was drawn to bowling, the game appeared simple, but the reality was it was difficult to master. Breweries were very active in sponsorship back then, and I found myself a member of Carrington's Junior Charrilocks Team. If my memory is correct the center men's team was sponsored by Harp Larger. Some of the famous names from that time were Brunswick Jets, Paul Lane & David Pond. Many new centers were emerging in my area, including; Stevenage, Hounslow, Harlow & Southend. I can still remember the excitement of bowling two strikes in a row and how that might impact my opportunity to beat my previous high score. My first recorded average was 122. Basildon New Town as it was called in those days, Upton Park, Romford, Chadwell Heath all hold many childhood memories for me. I emigrated to Canada in 1965 to Edmonton Alberta full of hope and adventure.
Bowling is what you chose and it had lead to a remakable career in the sport which has taken you to the far reaches of the globe. Starting then with Canada, how did you then find yourself in Asia?
I had just been re-appointed as a coach with the Canadian Team, when Dr P S Nathan President of the Malaysian Tenpin Bowling Congress called me to become coach of Malaysia. He was very persistent and called many times. I didn't really take it seriously at first, until he asked me what it would take to get me there. I rattled off conditions that I thought would bring an end to the pursuit, but I under estimated Doc. Two weeks later he called and said when can you get here. A couple weeks after that, my wife and I arrived in Malaysia. We stepped of the plane and found out very quickly, bowling had a much higher profile in Asia, more than I could ever imagine back in Canada. Expecting to meet only Dr Nathan as we exited the airport, TV camera's and many journalists blocked the exit gate. I stood aside looking back for someone important to be following me, when Dr Nathan came forward and placed us in front of the media. I can still remember the first question I was asked, "MSN (Malaysian Sport Ministry) has high expectations of you coming here, how do you feel about meeting those expectations". My answer was, "whatever those expectations are, mine are higher". From that moment on, I was under pressure to deliver. MTBC under Dr Nathan's leadership was ambitious, but he had a very strong team of administrators, including Peter Yap his Deputy President, Sydney Tung Sec Gen & Stanley Lim Treasurer. These men were all significant contributors to the success that Malaysia was to become accustom too, over the next decade.
It was not just Asia though, you have helped countries in Europe and also our England national team over the years, where exactly have you coached?
My first coaching certificate came in 1966, PBA member. Bill Bunetta, did a coaching clinic at Frank Sissions, Silver Dollar Bowl. Frank was a progressive promotor of bowling in those early days, and was instrumental in my development as a player, as he was for many Western Canadian bowlers. In 1986, After finishing my bowling career, I became a member of the Canadian Coaching Staff under the direction of World Cup Champion Ray Mitchell. This opportunity I am eternally grateful to the Canadian Tenpin Federation to this day. Coaching with the Canadian Team however, I felt like a general that had never been to war. With Canada being an extremely large country, the coaches would only have access to the players at a training camp and/or during the international competition itself. Vital information about each player, would need to be learned through a trial and error education. Moving to Malaysia was a real eye opener. I remember telling fellow Canadian, Craig Woodhouse (Canadian & Dominican Republic coach), that I learned more in my first month of full-time coaching in Malaysia, than I had previously learned in my years of coaching in Canada. I spent 10 years coaching Malaysia and thoroughly enjoyed every minute. In 1992 I designed an 8-year Development Program, which included 3 levels of youth development curriculums. By the time I left, those early participants in the youth program were dominating the National Team selection. Holloway Cheah was the manager of the famous Kent Bowl in those early days (he is now a very successful Malaysian Head Coach), and between he and me, we absconded players to join the youth ranks daily. By the time I left in 2000, Malaysia had become a regular winner in international competitions. In 2000 I became a WTBA Roving Coach with Craig Woodhouse, travelling to different ports of call. It was a WTBA initiative designed to help developing countries. Eventually, Ruben Ghiragossian (now a Kegel coach) took over the program, until he joined forces with me in coaching Hong Kong in around 2003. We worked in tandem for many years, coaching and organizing training camps in Hong Kong, Indonesia, England, Singapore, Latvia & Catalonia. Each experience with each country bought a different reward. Latvia in particular, became close to my heart, I felt a strong connection to the people there and it took me a long time to get over leaving, but thankfully I still have a strong network with many of the people I met there and consider many to be close friends. Ruben and I started from scratch there, but within 3 years of arriving there, we were producing results at the European Youth level. Players such as Artur Levikins, Daniel Vezis, Marsha Levikins & Diana Zavjalova had made their mark internationally. Latvia was so refreshing; the country had no history and no access to television bowling programs. So, attitudes and understandings were developed from scratch. Mervyn Foo, (who was the Technical Director of Singapore Bowling at the time), accompanied me to Latvia & England on an attachment scheme through Singapore's government agency SSI, he noted remarkable differences in attitude from his coaching experiences with Singapore players. The Latvian players were taught to recognize ball shape as the determining factor for decision making, and technique variation. One of my favorite stories related to this was during a European Youth Championship in Malmo, Sweden, Artur Levikins was bowling a singles semi-final match against Perttu Jussila, Finland, where he bowled a 279 game, he then proceeded to bowl the final match against Denmark's Mik Strampe. He only had 2 shots per lane, the first shot we observed, the ball travelled 4 feet longer down the lane than he had observed in his semi-final match. After a short discussion we switched balls to a ball that we thought would change direction 4 feet earlier, the second shot confirmed our belief and Artur used the ball to shoot 268. Coaches from another team after the match asked me why we changed balls, so I asked Artur to confirm the explanation I had told them. Afterwards the coaches conveyed if they would have told their player to change balls after shooting 279, they would be looking for a new job the next day. The moral of the story is the Latvian players were taught to trust the ball shape not the ball itself, they believed the ball was a hammer, and you need to use different hammers for different jobs. The magic was not in the ball but in the shape the ball created matched to the area of the lane you wished to play. Merv, bought back to Singapore two conversations he had with Artur, one, "Artur what's your favorite ball? What do you mean Merv, it depends on the lane condition" secondly, "you have learned all these technique changes, what launch angle & playing style is your favorite to play? What do you mean Merv, it depends on the lane condition". Working with England at training camps was very special to me. There is something magical about working with your country of birth that can not be duplicated. Mrs Pat White & Chris Buck invited me to come to Malden and work with the National bowlers. I was genuinely thrilled to do so. The camp was giving a directive by BTBA, to teach short oil play, we spent about three days in the classroom before adjourning to the lanes. The National Team was full of talented players; including; Dominic, Stu, Chamberlin's Matt/Levi, Teece bro's Raymond/Richard, Mike Quarry, Paul Moor etc etc. The ladies, were also full of champions, including Lisa John , Pauline Buck, Zara Glover to name a few. These camps continued for around four years, during this time the teams were very successful internationally. I would like to think that in some small way, Ruben and I had some part in that success. I cherish my time with Terry Seale, Chris & Geoff Buck, their humour will stay with me forever. One of my fondest memories was trip they arranged, where they took me back to Basildon, Romford & Luton. I got to see my old school Craylands just before it was pulled down, the place I lived before immigrating to Canada and my primary school on Mawney Road, Romford. Clearly the highlight though, was seeing the mighty Luton Town play their final game at Kennilworth Road, before being relegated to the Conference. The only shot on goal they had, hit the clock many meters above the goal. On the way there, Chris while sitting in the front seat was swinging his head from side to side looking at the roof of the car, when I enquired about what he was doing, he replied, "practicing", naively I asked "for what", "you don't expect the ball is going to leave the air do you", sadly he was right. The first kick of the game went airborne, with the overhang of the stands it disappeared and our group of six roared with laughter and remind me to this day of that moment. I paid for so many Luton items at the trailer shop outside the ground, that they joked Luton would be able to buy a new player for next season. I have been very fortunate and lucky to have coached in all zones, while coaching teams from all levels of development. This I believe has had a profound influence on my coaching. This global view, gives a perspective to be able to measure both sameness & difference. Being aware of the significance of differences, made me realize the importance of observing changes in technique, coaching & environmental influence on these aspects. I learned to watch every teams official practice sessions, to determine changes in technique from zone to zone, whilst more importantly, the effect of our changing environment on adopted styles and result/style match-up.
How has coaching changed since those early days to what is involved today?
Ruben, has a master's degree in mechanical engineering, so his input into the enlightenment journey has been comprehensive. I am the writer & more creative one, his science background keeps the concepts grounded. The game is ever changing, when coaches stagnate in their quest for knowledge, they become obsolete very quickly, I don't teach anything now that I taught during my time in Malaysia (1990-1999). As the environment & rules change, so does the dominant style change. The environment determines what part of the game we get to play, thus what application of skills we require to succeed in any given environment. Although the game from the foul line to the pins remains a constant, the application of skills to play the game is ever-changing. Lane patterns, equipment advancements, machinery, oils, plus our advancing understanding, determines what rev rates, launch angles, ball shapes & equipment management is required to be successful. Understanding the history of the changing skill set is important. This understanding of our past enables as to adapt into the future. The present-day player fails to understand that the higher rev rates of the modern day, would not have worked in the 60's when backends were cleaned but once a week. The squared up, hall of fame styles, of the Brain Voss's, may one day return, as we move from oiled lanes to permanent friction surfaces of the future. This wonderful game, with all its variables, is still evolving. The wave of two-handed bowlers has all the coaches scurrying to understand the principles of this new technique. This quest is not much different from the need to understand the new school techniques of the early 2000's. Open shoulders, power step, complex releases, which included break of the wrist upon the hand exiting the ball, non-bowling arm in an unfamiliar forward position etc. Coaches learned and adapted back then, and they will again with this new wave of changes. Change is exciting and should be embraced, cause for coaches it directs them to more comprehensive understanding & enlightenment.
To be continued...
Interview by Dom Gall
---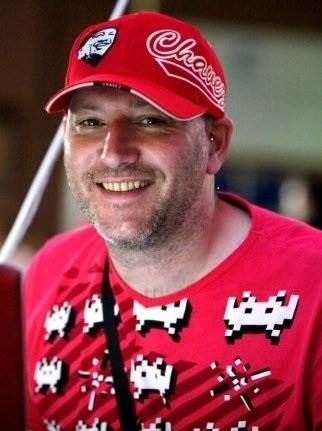 Dominic Gall is a former bowler and founder and content manager for Talktenpin.net since its birth in 2006.
He has reported, Interviewed and Live Streamed many tournaments Worldwide and in 2013 formed the UK
Tenpin Hall of Fame. Collaborating with QubicaAMF on the World Cup since 2015.
"To be a part of the history in a small way is something special."
2019/03/26
ABOUT QUBICAAMF WORLDWIDE
QubicaAMF is the largest and most innovative bowling equipment provider in the world with 600 employees worldwide. We build and modernize more bowling entertainment centers than any other company in the industry and have an installed base of more than 10,000 centers in 90 countries. The company has a sales and distribution network with worldwide reach and maintains the largest R&D team for electro-mechanical products, software, electronics, and entertainment systems in the industry.
QubicaAMF has over 100 years of experience and can provide the perfect combination of bowling equipment, products, and services for new or existing bowling entertainment centers, FECs, Cinemas, or any other facility in the hospitality, retail, or restaurant industry. Our ongoing mission is Making Bowling Amazing. We are convinced that bowling has so much more potential to attract and entertain even more people. With our products, we will help our customers fully unleash that potential.
The company has U.S. headquarters in Richmond, Virginia and European headquarters in Bologna, Italy.