News
Scotland sending a brother and sister team
Shanghai will be a big family trip for Scotland, Alison Williamson will be joined by her brother Martin Williamson on the trip of a lifetime to Shanghai, China for this years Bowling World Cup.
Not only that, Mum and Dad are going too. We caught up with the Williamson Clan to find out more about these sibling skittlers.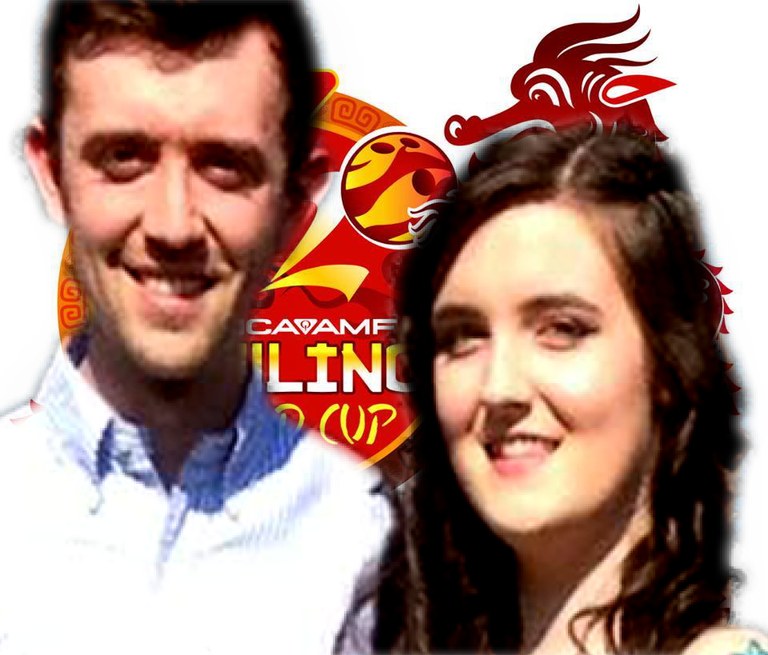 Congratulations to you both on representing Scotland in Shanghai, How excited are you about the trip and what work will you do now to be ready in October?
Martin Williamson
Thank you. I'm hugely excited for the tournament. The opportunity to represent Scotland is a privilege in any tournament, but to do it on the biggest amateur stage is the driving force behind why I compete and devote my time to the sport. As you say, the work starts now and that work will be practice - both physical game improvements and competitive preparation. Alison and I are fortunate enough to get the opportunity to be coached by USBC Gold Coach Ron Hatfield, so we have a clear practice plan in place for the months ahead.
Alison Williamson
Thank you! I'm super excited to compete in my first ever World Cup and getting to go with my brother, to our second international tournament together, as well as our parents helping us out will be amazing. I will be practicing my physical game mostly for October as well as adjustments in order to feel confident before heading out to the biggest tournament I will have ever bowled to date.

How did you get started in bowling and was there a family rivalry early on?
Alison Williamson
We actually always joke about how we started bowling. Our childminder took Martin and his friends to a "learn to bowl" class in AMF Stirling and then ever since then we got hooked. I started a year or so later. We actually don't have that much of a rivalry, always happy with how the other bowls and pushing them to do well. However, if we do beat each other by only 1 or 2 pins then, yes, we will have a good joke about it and make sure we both know who won that day!
Martin Williamson
I started bowling 14 years ago now through a summer 'learn to bowl' class in our home alley AMF Stirling. From there, I joined a league that rewarded you with your own ball after 10 weeks - attracted to shiny, new things as a 9 year old!! Then, I moved to our SAYBC affiliated youth club Stirling YBC soon after in order to bowl further leagues and tournaments. Alison joined in as soon as she was big enough to hold up the ball on her own!
With us being in different age groups and gender categories, it does mean the rivalry isn't too strong. We're generally really supportive of the other's bowling and try to learn from each other's lessons if we can. Then again, we will joke about the amount of medals won or pipping each other by the odd pin at a tournament.

Did you play other sports around this time and why was it that bowling took the lead spot in your lives?
Alison Williamson
I did a few other sports when I was younger. Dancing was the biggest in my life with swimming and badminton more as just fun hobbies. I stopped dancing at the age of 12 as I stopped enjoying it, it all became way too serious and that scared me. However, with bowling when I started to be selected for events I felt excited and that's why I believe I continued on. I've always enjoyed bowling; the people, the sport, the challenge. It's all just so much fun and every day is different, plus having your family there, who all bowl as well, definitely adds an extra something to the sport.
Martin Williamson
I did have other sports I took part in when I first started bowling. I was a keen footballer and badminton player, which did mean that I had a bit of a decision to make when I got older. However, the choice of bowling was an easy one. To start, the friendships I made and the family element of the sport kept me engaged. Then, with more tournaments under my belt, I started to appreciate the finer details of bowling. The problem solving element of maximising your area on the lane is a tremendous challenge, whilst improving your physical game to ensure you can cope on the lanes when they get a little tougher. Is there another sport out there, where the obstacle is invisible? Golfers see the trees, footballers see the on rushing defender, but with oil we need to know ourselves and our equipment inside out. I also love the mental strain of the game. Sometimes your worst enemy is yourself, so aiming to perfect my mindset under utmost pressure is also something I'm further intrigued with. I could go on for hours, but those points sum it up best for me!

Who helped you over the years to improve?
Martin Williamson
Like most bowlers, I've had a mix of different coaches over the years. Through Stirling YBC, I worked with coaches in my early years that taught me the basics. However, my continued improvement over the years can only be put down to my parents - Anne and Drew. From a financial perspective they invested in Alison and I playing the national tournaments, then invested a little more in getting us the appropriate equipment, then invested a little more in getting us improved coaching and then invested a whole lot more in allowing us to hone our skills in international events. Finances aside though, we're almost a team. Our Mum has been coaching us on the lanes for years and knows our games inside out. While our Dad is the tactician in the background - providing us with great lane play tips and great filming of our styles and performances with his trusted and renowned camera!! We're learning together and part of why we're all so psyched for Shanghai.
Alison Williamson
There are actually so many people that have helped us, if we named them all it would be the end of the World Cup already! For me I have had so much support over the years. When I was younger, John Kerr and Eddie Bear really helped me to keep enjoying the game when I could have lost interest and helped improve my physical fundamentals. As I've gotten older they still continue to help but I also now have help from my friends, my gran and boyfriend all keen to give me tips and tell me to change something, even when I'm in a mood and don't want to listen to them. USBC Gold Coach Ron Hatfield has also given me the confidence for going abroad, I have to thank him the most for helping improve my mental game.  Overall though, it's a huge thanks to my parents and brother; they've funded, supported and helped me through my whole life and I wouldn't be here without them. My mum on the lanes, my dad behind the camera and my brother on the phone normally at internationals; however, not this time.Team Williamson are all going to Shanghai together.

Wow the whole Williamson clan are coming to Shanghai, That must make the long trip to China less scary?
Alison Williamson
It will certainly make the bowling easier that's for sure. We have been travelling abroad on holidays for so many years that flying really isn't that big a deal for us anymore. I was on planes when I was a baby so I've learned how to cope with the longer flights; however we are all pretty tall so the leg room is a different story. I can't wait to get there, and going with my family is going to make it so much better. We haven't had a family holiday without bowling being involved in about 8 years or so but we are going to make this one count as a proper holiday for the 4 of us.
Martin Williamson
Funnily, our parent's have spoken for some time about the eventual year that Alison and I both qualify for the World Cup together. They said that if we made it this year, they'd not come to Shanghai with us due to the length of the travel. When we then actually made it though, they were very quick at changing their minds!! Definitely think you're right though, it would have been a daunting trip without them there. However, I'm glad we're going as a team as it will provide Alison and I with an immense amount of additional support both on and off the lanes.

Being half Scottish myself, I understand the need to wear tartan from time to time, does the Williamson clan have a design and any plans to unveil it in Shanghai?
Martin Williamson
No specific Williamson tartan to my knowledge as I have checked! However, I do have my own kilt. So, if the luggage allows it, it will make an appearance at the closing banquet. Aside from that, I have a shameless pair of tartan trousers that will be getting packed - may see how the first few days of play go before being brave enough to don them.
Alison Williamson
If only we had a Williamson Tartan! We do however have tartan from our grandparents names which we could wear. Might need to think about getting something made up with it! I have some tartan shorts and have worn them in other events like the European Youth Championships and they certainly seemed to bring me luck so I think I'll need to bring them.

All this speak or Tartan brings us nicely to What it means to be Scottish, Like all nations you are proud but play some bagpipes and drums and something will stir inside all Scots, How easy can you both reach this undefeatable sensation in Shanghai to give you both an additional lift?
Martin Williamson
I'm definitely a very proud Scot, but I don't think I'll need the bagpipes to give me a lift at this tournament. The occasion will give me the necessary adrenaline. However, I try not to get overly hyped up before playing, because it never helps my game. I've had a big change in mental attitude with my game this year where I've tried to be a lot more relaxed, and it's been paying off. I've always been an over-thinker, so if I can use the adrenaline of the occasion to give me the focus whilst being relaxed in my game, I'm quietly confident that I can make an impact in Shanghai.
Alison Williamson
I love being Scottish! I'm so patriotic and just love all the culture that Scotland brings to the world. For me, it will be the people back in Scotland that will help me over in Shanghai and give me that lift. As Scottish Bowling is a smaller association than other countries it means that we know everyone in Scottish bowling. Knowing they are back home keeping up with how we are doing and sending us 'good luck' messages as well as friends and family who aren't involved in the sport. A big part of being Scottish that people don't realise is being proud of who you are but also proud of those you care about. That's what will help me in Shanghai; it will give me the confidence to achieve everything I hope for when over there.

You mention Scottish bowling being smaller than other countries, Are you able to get media coverage in Scotland for national players or newsworthy results?
Alison Williamson
Media coverage in Scotland is definitely lower than in other countries. In our local county of Clackmannanshire Martin and I have both appeared a few times in the local newspapers as well as in the papers across Stirling; where our bowling club resides. We are also promoted on Facebook through pages such as; the Scottish association, clubs and the page for our ball driller (Jedi Bowling Supplies). Ten pin Bowling is just not recognised as widely up in Scotland as we hope, however if we perform well away then hopefully we can get it out there as the sport it is, instead of a 'leisure activity.'
Martin Williamson
Not really. The media coverage we tend to get is through self-driven articles in our local newspapers and also Facebook pages associated with our national association or local club. With a comparatively small national association, limited willing bowling alleys for tournaments and limited bowling pro shops, Scotland has some way to go to generate the media its depth of quality bowlers perhaps merits. It does mean that I'm highly motivated to try and put ten pin bowling on the map in Scotland, where hopefully future success can drive some of the media that our national association craves.

You both show a real love for the sport of bowling, What personal goals do you have?
Alison Williamson
Bowling is the one thing I have never been able to stop doing. It has this pull on me and if I don't bowl for a while I really miss it. I believe that's due to all the amazing people I have met in Scotland and in other countries as well as never being able to 'perfect' the sport. It's one where you can always have a goal to achieve and I love that aspect. For me I am always going to win, it's what I was taught by Ron Hatfield; if you don't go believing you can win, why go at all? However I would love to go and place high in Shanghai and leave it all on the lanes. In the future I also wish to go to university in America for a few years and experience collegiate bowling, it has always been a dream of mine and I hope I get the chance to go.
Martin Williamson
As discussed earlier, I can't get enough of bowling. It plays an extremely central part of my life, so much so my holidays at work are usually based around bowling tournaments!! My main personal long term goal in bowling is to achieve Scotland's first male adult level European or World medal. Be this as part of a team or as an individual, I'm not bothered, just to be a part of it would be incredible. To achieve this, all my short term goals are related to the improvements I make in my physical and mental game through practice. My goal at Shanghai is to enjoy my game, execute well and see where it takes me. I know that if I execute well, I can place highly in the tournament.

With bowling a big part of your lives, what things do you enjoy doing when not on the lanes?
Martin Williamson
Having just graduated from university last year, I'm currently enjoying my new graduate job role with Sky as a Business Analyst. Asides from work and bowling, it's sometimes difficult to make room for other things. I love spending time with my girlfriend Meg and just getting to hang out with family and friends. I'm a keen general sportsman outside of bowling as well, so find myself forever glued to the sports channels! It's not all sitting by the TV and socialising when I'm free though, I do like to keep fit too. Going to the gym and going for a run are sometimes nice welcome breaks from any stresses that work may bring.
Alison Williamson
To be honest bowling takes up most of my time so it is difficult to fit anything else in. I am going to be going into 1st Year at Stirling University in September to study Journalism with Film and Media Studies. I'm very excited to start this course as I love to keep having every day different from the one before; it's something I've always felt the need to have. I also spend a lot of time working and have made great friends there who all support me and ask how I'm getting on. Although, I do work in my local bowling alley so it's technically still on the lanes! Friends and family mean a lot to me. I always make sure I have time to go out with my friends, spend as much time as I can with my boyfriend Tim, as well as seeing my grandparents as often as I can. Family dinners are a big thing for us where we sometimes have to put a ban on talking about bowling!

You see some bowlers in practice with earphones and music playing. If you were to do this at anytime, what tunes would your be blasting out? and generally, what music are you into?
Martin Williamson
I can completely understand the bowlers who have the earphones in prior to bowling - sometimes listening to the right music can really get you into the right frame of mind. For me, I'm really laid back in my music taste. I generally go for easy-listening, acoustic, indie style music. The likes of the Arctic Monkeys and Oasis are never far away from the top of my playlists. As well as those, I do like some of the classic easy listening bands like The Eagles and The Doves. On the acoustic front, my guilty pleasure is Ed Sheeran! I've tried to utilise music to help with the mental side of my game - having the right song in my head can be a really good distraction technique in pressure situations, whilst keeping my approach in a good rhythm.
Alison Williamson
Music is a huge part of my life. I've played keyboard for 10 years, piano for 2 years and have sang a little more seriously for about 3 years. Before bowling in international tournaments I do listen to music as I put my things on the lane. The music I listen to is always Eminem or AC/DC before I start play. The heavy rock and almost aggression in the songs get me into the fighting spirit. I want to go out and show people why I earned my spot in this tournament. Normally however I like to listen to ballads; Adele, The Script and Kelly Clarkson are among my favourite artists. However with music I could listen to anything really and enjoy it. I studied it for 3 years at school so I love basically all music!

Stamina and a good all round level of fitness is now normal in bowling, Going to the gym was not something the 60's era would do but now it is very important. What fitness training do you do?
Martin Williamson
I'd definitely advocate having a good core level of fitness as you say. It's not as important for league bowlers, but if you want to take that next step into tournament play, fitness becomes more of a factor. Staying physically and mentally sharp in the latter stages of tournaments can be so pivotal, especially if the lanes open up a bit and you want to take advantage of the score-able conditions. However, saying that, I'm not the biggest fitness fanatic that ever lived. My fitness training is running. I tend to try and run a couple of 5km's each week, where I'm currently challenging myself to improve my time marginally each time I run. For me, this is developing the endurance required for tournament play. There are probably bowlers out there who have more lengthy training, but I find a combination of that and intensive bowling practice sessions are more than enough for me.
Alison Williamson
I am not going to lie, I don't really have a fitness training program. However when I start university I do plan on taking out a gym membership which I hope to use often for fitness classes and swimming. At the moment I gain a lot of both physical and mental endurance from my job. Long shifts dealing with customers and any problems that may occur takes it out of you, more than I thought it would before I started! With bowling though I seem to change my mindset and go into almost another gear! My endurance for bowling is a lot higher due to all the events I've played in but I am looking forward to getting a lot fitter when September rolls in.

Some fun questions to end with, So imagine you both win in Shanghai, Scotland goes wild for bowling and Hollywood want to make a film about your lives. Who plays you and your parents?
Martin Williamson
Anyone who knows me, knows that I am a terrible movie watcher! My knowledge of actors and actresses is horrendous, so apologies in advance for my most probable terrible answer. For me, I'm always associated with actors from the Big Bang Theory due to my Physics degree from university, so let's go for the dependability of Johnny Galecki who plays Leonard. I'd just have a bit more athletic grace. For my parents, I'd want the twosome of Ty Burrell and Julie Bowen portraying Phil and Claire in Modern Family. My parents are amazing, and strive to be the best parents they can be. However, we can have our comical disagreements!
Alison Williamson
Before even thinking of actors all I can think about is if this bowling film would portray bowling or just the comedic value in films like KingPin or Tv's The Simpsons! My parents I would want to have them played by Actor Jason Segel and Actress Alyson Hannigan. They are best known for the roles of Marshall and Lily in How I Met Your Mother. I like the way those characters stick together and always give great advice no matter what which reminds me of my parents. For myself, I really don't know. I love Melissa McCarthy, she is so fun and full of life and that reminds me of myself a little, she is a little older than me though so we might need to work on that! But you never know, Martin and I don't mind a bit of acting so we might just star ourselves, or at least have a go at the auditions.

You find yourselves in the final in Shanghai in front of a massive crowd, Who would you want to play and in general which players do you admire?
Martin Williamson
With me not being the highest rev rate player out there by any stretch of the imagination, I've always had a fondness for the bowlers at the very top level who don't have the huge rev rates of a Jason Belmonte or a Sean Rash. My bowling idol when I grew up was ex-European Weber Cup captain Tomas Leandersson. I loved his calm demeanour on the lanes, smooth execution and versatility. I've always tried to subconsciously model his style of bowling. Chris Barnes is another player I've admired for a long time. His versatility is phenomenal and he plays the game in such a smart, tactical way. What I take from him is that no lane is impossible to play, and that you've got to be steps ahead of the oil transition by analysing your ball reaction to such a strict detail. If I had to pick a name to play in the final in Shanghai though, it would be Jason Belmonte. He's the biggest name in bowling in my eyes, draws the biggest crowds and really engaged with the crowd when he plays. It'd be some atmosphere!!
Alison Williamson
I love watching bowling! My all time favourite player is Mika Koivuniemi! He has such a good mental game and is such a nice guy. Kelly Kulick as top female bowler of the world basically is another I admire. I actually have a signed top of hers in my house! In the final though I would prefer them to be watching I would actually like to play the likes of Pete Weber. A controversial player with a way to get the crowd behind him like no other. What a match it would be

A chance now to thank people who have helped you over the years, who gets a shout out?
Martin Williamson
Not one for thanking speeches very often, but I'll give it a go! My first thanks has to go to my parents again, they've made it all possible with the tournaments funded and transportation provided in my younger years. Not to mention the coaching advice from them both throughout. I'd also like to thank Ron Hatfield for developing my strengths as a player in coaching me, as opposed to focussing on any of the weaknesses of my game. The confidence he has instilled in me over the years has been a massive part of my successful results. I'd like to thank my ball driller James Claxton. He's persevered with my fussiness and provided me with a set of bowling balls I have absolutely faith in on the lanes. Then lastly, I'd like to thank all the talented Scottish bowlers who have helped me through my bowling career thus far - giving me motivation to improve and learn from mistakes. This includes bowling mentors like Shaun McLean and Mark McQueen, guys I have looked up to, learned from and modelled my game around. It also includes international team mates and rivals (when bowling at home) like Brian Gillespie and Marco Biondi, who have pushed me hard to improve. Then finally, includes close friends like Paul Dennehy and Gary Redpath, who keep me enjoying the game - even on those tough days. There can be a great community in Scottish bowling, so I hope my last mention of thanks can encourage some Scottish bowlers in the dark to rekindle their love for the game and join leagues and tournaments again.
Alison Williamson
A big shout out has to go to my parents Anne and Drew. If it wasn't for them I would have never gained the knowledge, experience, practice or confidence to go and compete in this World Cup. They help me so much and have been to all my international events so having them there will be perfect. Big thank you to my gran who sits with her computer for live scoring and iPad for live streaming at every international as well as texting me and giving me her luck! To Ron Hatfield, for seeing something in me and encouraging me that I can compete anywhere. Thank you to all coaches and Stirling YBC for the help and support through my bowling career, you have kept me engaged in the sport and I always know that I have you for support back home. Also to my friends both in and out of bowling; all the girls in Scottish bowling for cheering me on and helping as team mates and especially my friends Robyn, Jack and Ryan as well. We have grown up in this sport together and I'm so glad we still all play and help each other. I basically have a family in bowling and I wouldn't change it for the world. Thank you everyone!

Finally, Why should people try bowling?
Martin Williamson
For me, it's the best sport in the world. People should try it because it's a unique physical and mental challenge that ends in a distinctly satisfying smack of the pins! It's a sport you can continue to learn more and more about as the game becomes more technologically advanced. It's also never too late to get started with bowling, people can still be competitive at the highest level in their fifties and beyond that there's senior leagues and tournaments. Once you get into bowling, the community out there is fantastic as well.
Bowling is and always will be a huge part of my life. So I'd encourage everyone to get involved with their local leagues and let's make it popular in Britain again!
Alison Williamson
Bowling is the best thing that has ever happened to me. No matter how you bowl; for fun, amateur bowling, or professional bowling everybody finds enjoyment from it. I have made so many friends, ones for life that live close to home and I see almost every day at some points and those in other countries who I get the chance to catch up with and hear about on Facebook.
Bowling is worldwide and I love it so much. Olympic status is the one dream I have for the sport and I hope that me continuing to play and encourage others will have a small impact on getting it there.



Interview by Dom Gall.
2016/08/07
ABOUT QUBICAAMF WORLDWIDE
QubicaAMF is the largest and most innovative bowling equipment provider in the world with 600 employees worldwide. We build and modernize more bowling entertainment centers than any other company in the industry and have an installed base of more than 10,000 centers in 90 countries. The company has a sales and distribution network with worldwide reach and maintains the largest R&D team for electro-mechanical products, software, electronics, and entertainment systems in the industry.
QubicaAMF has over 100 years of experience and can provide the perfect combination of bowling equipment, products, and services for new or existing bowling entertainment centers, FECs, Cinemas, or any other facility in the hospitality, retail, or restaurant industry. Our ongoing mission is Making Bowling Amazing. We are convinced that bowling has so much more potential to attract and entertain even more people. With our products, we will help our customers fully unleash that potential.
The company has U.S. headquarters in Richmond, Virginia and European headquarters in Bologna, Italy.