News
QubicaAMF Awarded the 2018 IAAPA Brass Ring Award for Best New Product for HyperBowling
QubicaAMF's newest attraction, HyperBowling, won first place for 2018 Best New Product in the Patron Participation Ride/Attractions category at IAAPA Attractions Expo.

QubicaAMF Worldwide (QubicaAMF), the largest bowling products company in the world, was awarded the Brass Ring Award for Best New Product at the International Association of Amusement Parks and Attractions (IAAPA) Expo 2018. The annual awards recognize amusement parks, water parks, zoos, aquariums, museums, family entertainment centers (FECs), and suppliers from around the world for excellence in food and beverage, games and retail, human resources, live entertainment, marketing, new products and exhibits.  IAAPA Brass Ring Awards celebrate the achievements of excellence throughout the global attractions industry and are the most prestigious professor honors awarded to companies.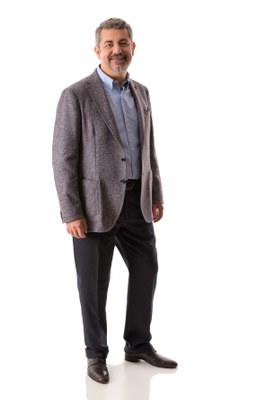 "It is truly an honor to be recognized by IAAPA for the Brass Ring Award for Best New Product," states Emanuele Govoni, CEO of QubicaAMF. "I have never been as excited about a new product as HyperBowling, and this is just the beginning of QubicaAMF's mission to Make Bowling Amazing."
At the heart of HyperBowling is an innovative, all new bumper system built for everyone and meant to be used as part of the game. Now every shot counts every time, and any player, no matter their skill level, can play and win..
HyperBowling includes a set of four new bowling games designed around the bumper system. The lights on the bumpers create moving targets that players aim to hit, or avoid. Fully integrated with the BES X Bowler Entertainment System, each game has its own unique set of challenges and levels and includes video-game elements never before seen in bowling such as progressive levels, increasing difficulty, real risk/reward decisions, high score and accomplishments.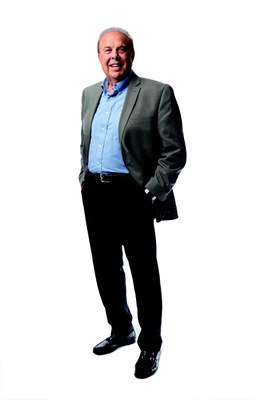 "HyperBowling goes above and beyond to extend the bowling population, to reach the younger generations, to increase their spending, frequency of visits and ultimately center revenue," shares Pat Ciniello, Chairman of the Board of QubicaAMF and owner of seven bowling and entertainment centers in southwest Florida.  "I have HyperBowling installed on my VIP lanes in my HeadPinz facility. As a proprietor, it is exciting to see the reaction from our consumers. I truly believe this is a real game-changer!"
Learn more about HyperBowling by visiting online at www.qubicaamf.com/hyperbowling.  
Note: HyperBowling is a registered trademark of QubicaAMF in the U.S. and in other countries. HyperBowling, its features and technologies are patent pending in the U.S. and in other countries.
ABOUT QUBICAAMF WORLDWIDE
QubicaAMF is the largest and most innovative bowling equipment provider in the world with 600 employees worldwide. We build and modernize more bowling entertainment centers than any other company in the industry and have an installed base of more than 10,000 centers in 90 countries. The company has a sales and distribution network with worldwide reach and maintains the largest R&D team for electro-mechanical products, software, electronics, and entertainment systems in the industry.
QubicaAMF has over 100 years of experience and can provide the perfect combination of bowling equipment, products, and services for new or existing bowling entertainment centers, FECs, Cinemas, or any other facility in the hospitality, retail, or restaurant industry. Our ongoing mission is Making Bowling Amazing. We are convinced that bowling has so much more potential to attract and entertain even more people. With our products, we will help our customers fully unleash that potential.
The company has U.S. headquarters in Richmond, Virginia and European headquarters in Bologna, Italy.