News
Discovering the Future of Bowling at Bowl Expo
Unveiling several new products and showcasing our latest from QubicaAMF, Bowl Expo was an absolute hit! Not to mention some of the great prizes we gave away.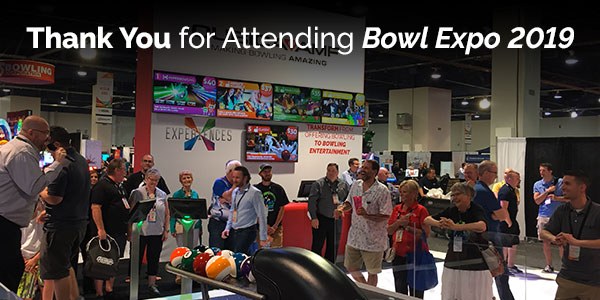 This year at Bowl Expo, we shared how we are Making Bowling Amazing and shaping the Future of Bowling with our expanding Product Ecosystem built on the BES X Bowler Entertainment System. Additionally, we provided an exclusive sneak peek of three of our newest products introduced on the Bowl Expo trade show floor!  If you attended you were the first to see these industry-firsts, built on all new cloud and mobile technologies.  
Some of these new innovations introduced were the brand new EDGE String Pinspotter with the revolutionary Tech Wizard App, as well as BES X Experiences, which will completely transform your bowling experience.  
Starting off the week, we had the opportunity to speak at the Opening Breakfast and then host an exclusive Sponsor Pavilion Seminar, titled "Discover the Future of Bowling, Today!" In addition to sharing our latest and greatest innovations, we got to speak to a crowded room of eager proprietors to share how the QubicaAMF Ecosystem will provide the best bowling entertainment experience and increase their efficiency in operations.  Furthermore, we shared about the 2018 IAAPA Brass Ring Award Winner, HyperBowling, and the results on our latest consumer research study and success stories from the first HyperBowling centers.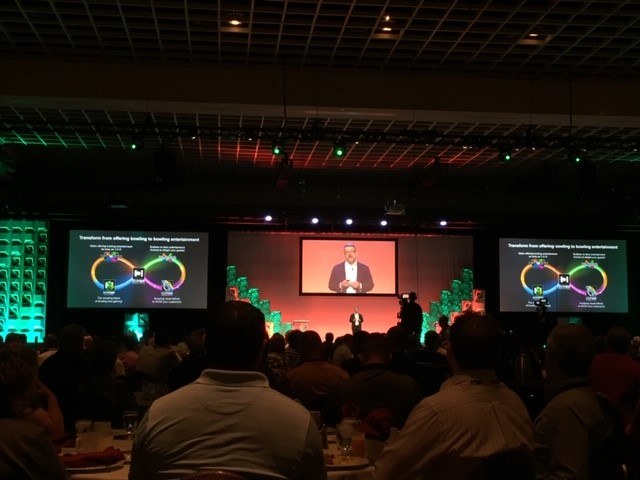 By Wednesday, the trade show had begun! With all the excitement going on, we certainly had to get in on the party ourselves. That afternoon, we hosted our very own Making Bowling Amazing Cocktail Lounge, and hosted the very first HyperSquad Challenge feature professional bowlers!  If you were lucky enough to attend you would have had the chance to see Jakob Buttruff, Shannon O'Keefe, Kyle Troup, Danielle McEwan, Dom Barrett and Stefanie Johnson give it their best shot on our HyperBowling lanes to become the coveted HyperSquad Challenge Winner.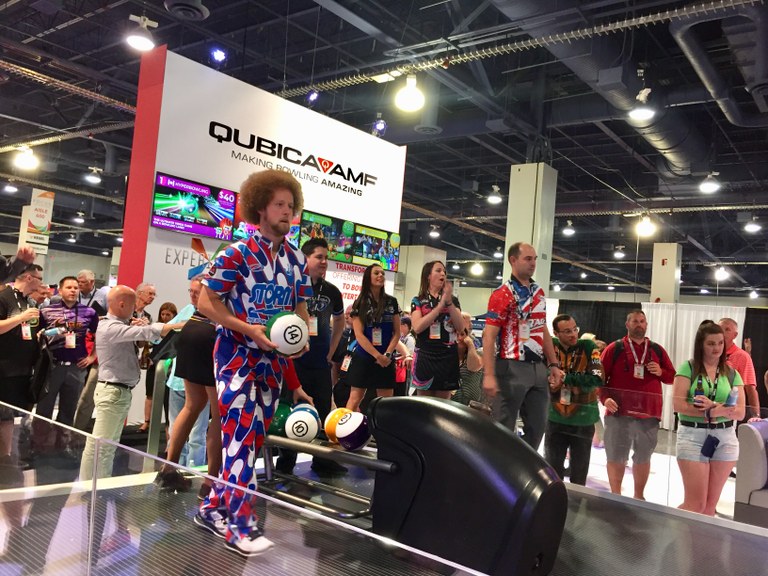 You can watch the full video by CLICKING HERE
We even gave one lucky attendee a chance to win a FREE trip for two at the 2019 IAAPA Amusements & Attractions Expo in Orlando, Florida.  We provided guests Making Bowling Amazing t-shirts, and if we saw you wearing it around the trade show floor we automatically entered you into our drawing.  
Our selected winner was Brand Wilder of Buffaloe Lanes in North Carolina!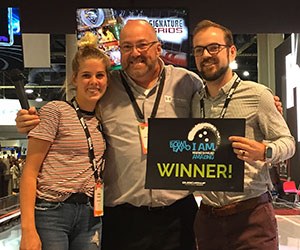 "As big as Bowl Expo is, I look forward to seeing IAAPA - to seeing all of the attractions and what entertainment industry has to offer.  I'd also like to thank QubicaAMF!"
And finally, the excitement culminated with a HyperBowling contest on our very own Black Boutique Lanes in our booth! We had contestants try their best and we brought back the top 8 scores to compete on Thursday afternoon.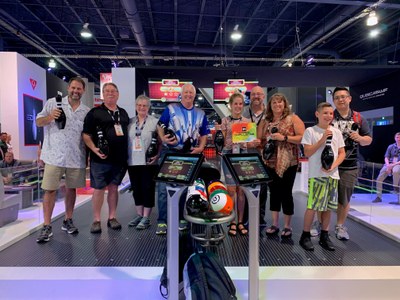 Our winning contestant was Attie from St. George, Utah with a high score of 8,400!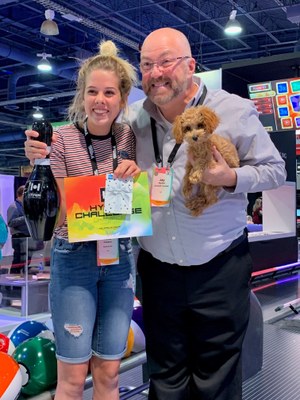 "I liked how everyone supported everyone else in the game. I also liked how different the game was and how you had to hit the bumpers to play and win. It was really fun!"
Thanks to everyone we got to see come by our booth this year, and we look forward to seeing you all at Bowl Expo 2020! 
ABOUT QUBICAAMF WORLDWIDE
QubicaAMF is the largest and most innovative bowling equipment provider in the world with 600 employees worldwide. We build and modernize more bowling entertainment centers than any other company in the industry and have an installed base of more than 10,000 centers in 90 countries. The company has a sales and distribution network with worldwide reach and maintains the largest R&D team for electro-mechanical products, software, electronics, and entertainment systems in the industry.
QubicaAMF has over 100 years of experience and can provide the perfect combination of bowling equipment, products, and services for new or existing bowling entertainment centers, FECs, Cinemas, or any other facility in the hospitality, retail, or restaurant industry. Our ongoing mission is Making Bowling Amazing. We are convinced that bowling has so much more potential to attract and entertain even more people. With our products, we will help our customers fully unleash that potential.
The company has U.S. headquarters in Richmond, Virginia and European headquarters in Bologna, Italy.