News
Ardent Leisure is On Top of the Down Under
A blooming relationship and mission to grow bowling entertainment throughout Australia and New Zealand leads to long term partnership with QubicaAMF and Ardent Leisure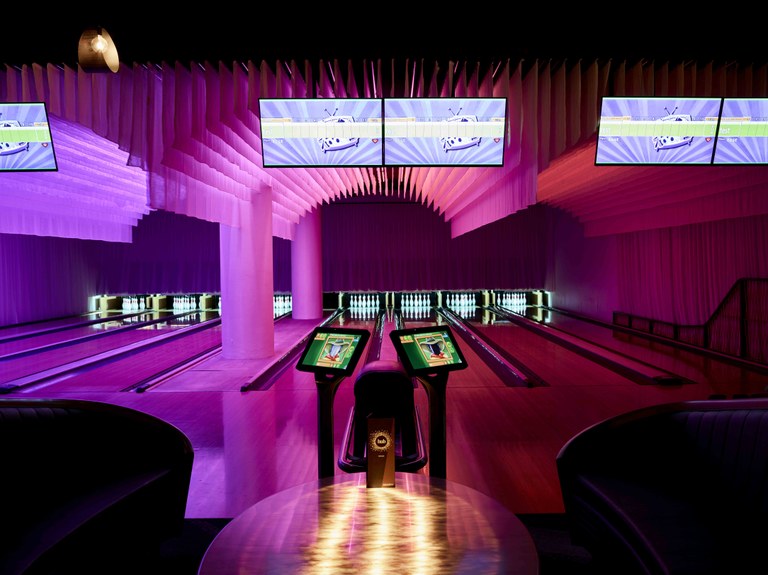 QubicaAMF Worldwide (QubicaAMF), the world's leader and largest manufacturer of bowling and mini bowling products, and Ardent Leisure, one of Australia's most successful leisure and entertainment groups, have partnered to take bowling to the next level throughout Australia. Beginning in August 2015, the two began working on modernization projects and new center development in Australia, along with major installations with Main Event Entertainment, which is owned by Ardent Leisure and operated in the U.S.A. Building upon their success, QubicaAMF has been selected as a dedicated partner for Ardent's Bowling & Entertainment division, with plans to replace older pinsetter machines with new TMS String Pinspotters and to upgrade 82-70XL Pinspotters with XLi technology. In addition, QubicaAMF will be the exclusive scoring provider for Ardent, supplying BES X and Conqueror Pro to all new Kingpin facilities. Highway66 technology has also been incorporated in new Playtime Arcades. 
Ardent Leisure's businesses occupy dominant positions in affordable, family-friendly, leisure and entertainment categories including Theme Parks, Attractions and Indoor Entertainment. Under their Bowling & Entertainment umbrella, Ardent Leisure owns AMF Bowling, Kingpin Bowling, Playtime Arcades and Main Event Entertainment. In March 2016, Main Event officially selected QubicaAMF as their exclusive provider of bowling technology, installing BES X, the world's only Bowler Entertainment System, in all of its centers throughout the United States. Growth has continued to develop worldwide, and Ardent Leisure has chosen to partner with QubicaAMF during the expansion of its Kingpin and Playtime brands throughout Australia and New Zealand.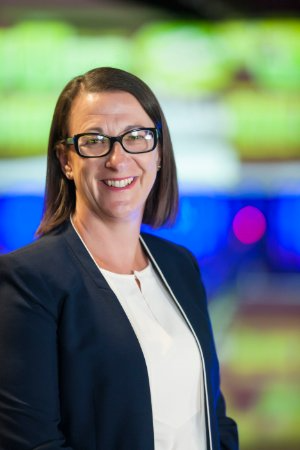 "Building upon our relationship with QubicaAMF, we are excited to continue to work with a company who is committed to the same mission of driving the future of entertainment, including new bowling technology" says Nicole Noye, CEO, Bowling & Entertainment in Australia & NZ, Ardent Leisure. "With a dedicated office in Australia, QubicaAMF has played an integral role in enhancing the bowling experience through delivering the most innovative bowling products and its proven service model. We are looking forward to a continued partnership."
With large goals and expectations, Ardent Leisure is working closely with QubicaAMF to expand multiple Kingpin and Playtime locations across Australia and New Zealand. Keeping bowling as a core component, the Bowling & Entertainment division will continue to execute its transformation strategy to multifaceted entertainment. Ardent Leisure chose to first focus on upgrades of their Kingpin facilities (Darwin, Harbourside, Townsville, Crown, and North Strathfield) to the BES X Bower Entertainment System, Conqueror Pro Management and replacing Micros POS with Conqueror POS. In addition, Ardent has replaced the old pinsetters at the Castle Hill, North Strathfield and Kingpin Crown locations with the new TMS String Pinspotters.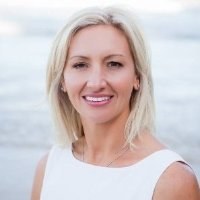 "We have been blown away by the technology and success of the QubicaAMF products which we have recently invested in," says Belinda Falzon, COO, Bowling & Entertainment in Australia & NZ, Ardent Leisure. "The BES X Bowler Entertainment System is unlike any bowling experience we have ever offered, and the TMS String Pinspotter and XLi technology has dramatically increased our operational efficiency within our centers."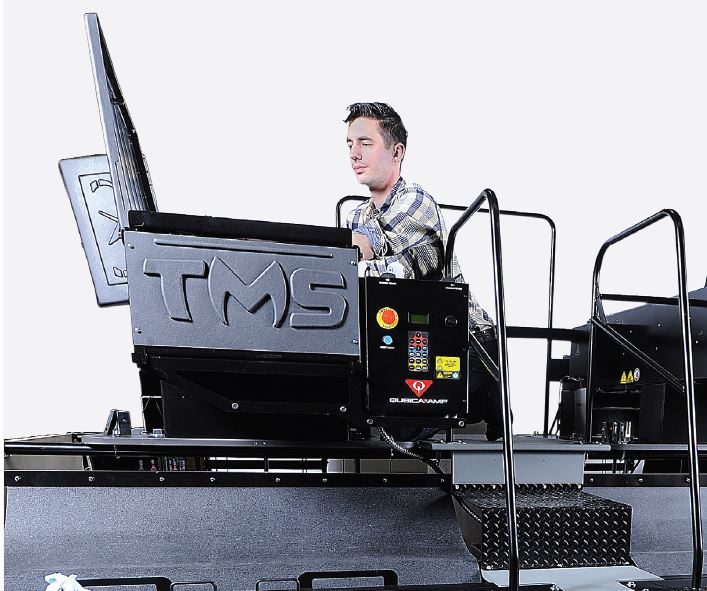 Building upon their recent expansion projects and success at these centers, Ardent has chosen to invest heavily in QubicaAMF scoring and pinspotting technology over the next three years. "The safety of our customers and team is paramount, combined with the improved guest satisfaction," says Nicole Noye, CEO, Bowling & Entertainment. "The TMS Pinspotter's technology and safety standards are a great step forward, supporting our mantra of everyone goes home safe."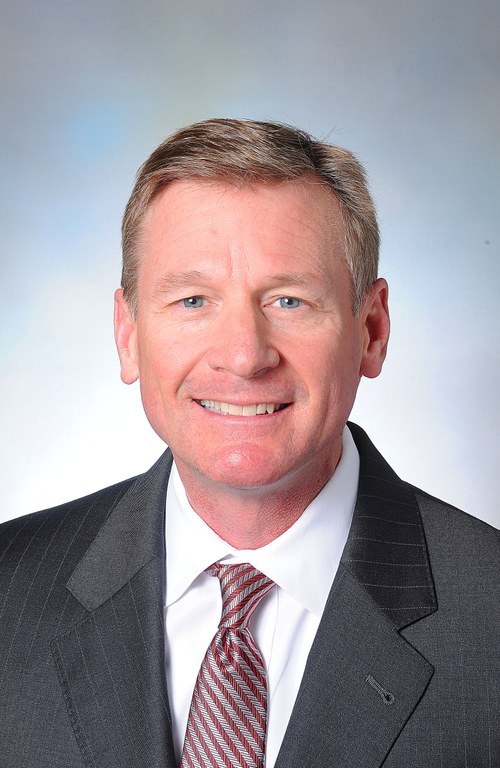 "It is clear that Ardent Leisure is committed to the growth of their brands and have highlighted their Bowling & Entertainment division as an opportunity to expand upon their strategy of creating a multifaceted entertainment experience," states Jay Buhl, Senior VP and General Manager, QubicaAMF Worldwide. "We share a similar philosophy and passion for innovation, and enjoy our partnership to deliver a better guest experience for their customers by providing the industry's most innovative bowling products." 

As a group, Ardent Leisure has well over three million customers annually and has developed extensive communication opportunities to interact and transact with these customers. They have set a path to become Australia's leading international entertainment company, and have focused on growing an Indoor Entertainment division to leverage that success. Across Australia and New Zealand, AMF and Kingpin account for 44 centers, 2,400+ arcade games, 30,000+ birthday parties and 2,500+ corporate and adult events annually. Globally, growth was driven by a combination of constant center revenue growth and contributions from new centers. Building towards an even brighter future, success around the world does not stop Ardent Leisure from focusing on their customers and highlighting a service where the fun and games never stop.  
"Our relationship with Ardent Leisure has continued to develop, and we appreciate the partnership we have in helping to grow their business. We are excited to support Ardent Leisure's evolution and mission to continue to deliver high-quality, affordable and unique entertainment experiences that create memorable occasions for their customers," says Russell Bendyke, General Manager, Australia, QubicaAMF Worldwide.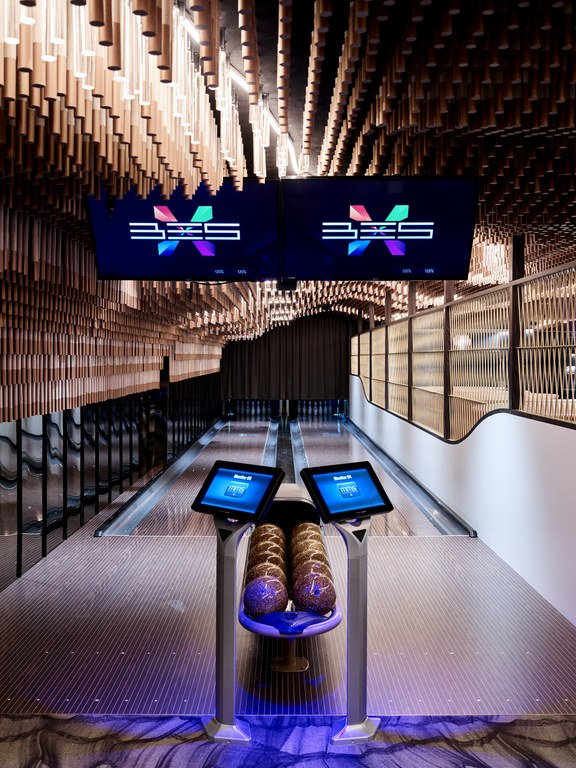 ABOUT QUBICAAMF WORLDWIDE
QubicaAMF is the largest and most innovative bowling equipment provider in the world with 600 employees worldwide. We build and modernize more bowling entertainment centers than any other company in the industry and have an installed base of more than 10,000 centers in 90 countries. The company has a sales and distribution network with worldwide reach and maintains the largest R&D team for electro-mechanical products, software, electronics, and entertainment systems in the industry.
QubicaAMF has over 100 years of experience and can provide the perfect combination of bowling equipment, products, and services for new or existing bowling entertainment centers, FECs, Cinemas, or any other facility in the hospitality, retail, or restaurant industry. Our ongoing mission is Making Bowling Amazing. We are convinced that bowling has so much more potential to attract and entertain even more people. With our products, we will help our customers fully unleash that potential.
The company has U.S. headquarters in Richmond, Virginia and European headquarters in Bologna, Italy.