News
300 Club
Lacrosse Tribune Magazine
Watch now: See how The 300 Club of Green Lake, WI is taking TikTok by storm with its string pinspotter video.
The Lacrosse Tribune follows up with Orly Rivera after his 22-second TikTok video on his new EDGE String pinspotters reaches 15 Million views! A small center in a resort town or fewer than 1,000 people, his video showing a woman throwing bowling ball down a lane into a set of brightly lit pins — with strings attached — offers bowlers and non-bowlers a sneak peek at bowling's newest technology. Check it out! bit.ly/TikTokStringBowling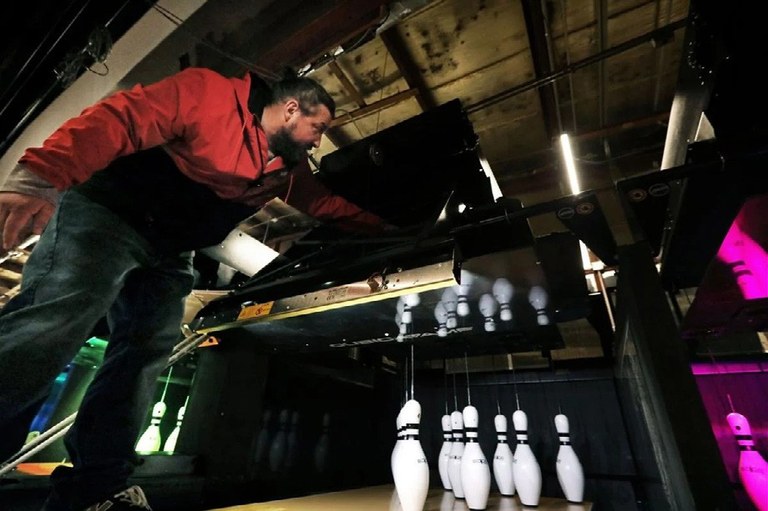 ABOUT QUBICAAMF WORLDWIDE
QubicaAMF is the largest and most innovative bowling equipment provider in the world with 600 employees worldwide. We build and modernize more bowling entertainment centers than any other company in the industry and have an installed base of more than 10,000 centers in 90 countries. The company has a sales and distribution network with worldwide reach and maintains the largest R&D team for electro-mechanical products, software, electronics, and entertainment systems in the industry.
QubicaAMF has over 100 years of experience and can provide the perfect combination of bowling equipment, products, and services for new or existing bowling entertainment centers, FECs, Cinemas, or any other facility in the hospitality, retail, or restaurant industry. Our ongoing mission is Making Bowling Amazing. We are convinced that bowling has so much more potential to attract and entertain even more people. With our products, we will help our customers fully unleash that potential.
The company has U.S. headquarters in Richmond, Virginia and European headquarters in Bologna, Italy.