Back to Bowling Web Booking Support Package
During this time of uncertainty and constant change in the bowling industry as related to the COVID-19 pandemic, it is more important now than ever for centers to have multiple ways to conduct business and complete transactions with customers. QubicaAMF is developing an all-new Web Booking platform for delivery later this year; however, we know there is an immediate need for a solution to meet today's ever-changing business climate. As a result, we are introducing a Back to Bowling Web Booking Support Package, which includes the temporary reactivation of our previously discontinued Web Booking System to help centers manage reservations as they reopen for business.

This package offers a comprehensive, integrated solution for local and online reservations that will be upgradable in the future to our completely new enhanced platform. With a super-low cost, this immediate solution helps you deliver for customers who expect you to adapt to today's changing model of customer service and booking models. Take care of customers today, get more out of your Conqueror system and get ready for the future too!
Complete the form below and a QubicaAMF Representative will contact you shortly to provide options for your center. Available in limited markets for most centers on Conqueror Pro v.11 and later, including Conqueror X. Some minimum technical requirements apply.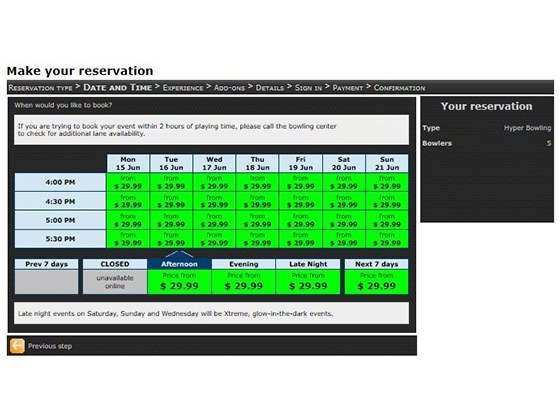 Integrated Web Booking
Manage incoming reservations without the need to juggle external programs or keep up with email notifications. The Web Booking system constantly looks at current and future lane availability through the Advanced Reservations Whiteboard to make sure you never miss a confirmed reservation or overbook! Fully configurable to make the right lanes and times available to support social distancing. You can take deposits or complete prepayment to reduce the physical touchpoints for your guests when they arrive at the center.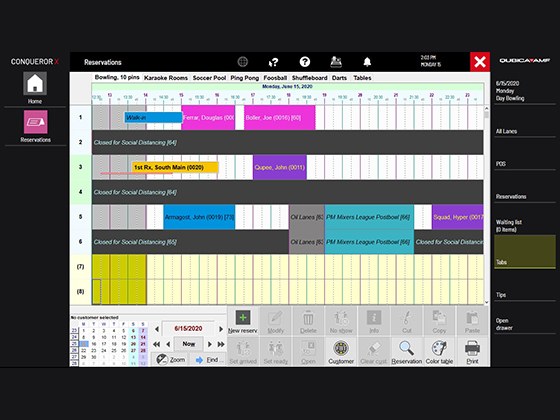 What is Included?
This package includes Web Booking, Advanced Reservations and Frequent Bowler Tracker (FBT) modules for Conqueror as well as site hosting for the term of the program. You can define your own packages and offers and leverage the FBT module to better manage your customer accounts. And, it's fully-integrated with your existing Conqueror management system and POS so you can configure, manage and monitor results all one place.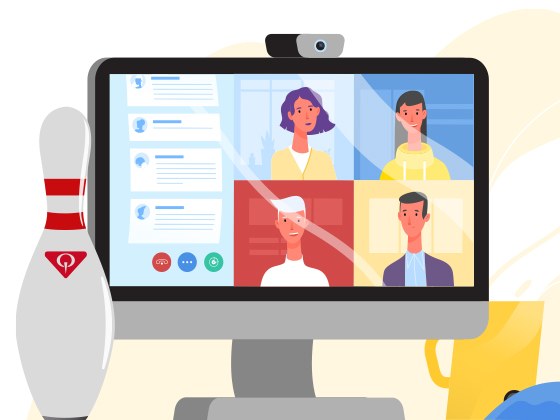 Training
Training and Technical Support are included in the package via a unique blend of self-study elements and Virtual Classrooms to help you and your team learn about these advanced Conqueror features quickly, but at your own pace, to get you rolling!