2015

Las Vegas, United States
November 13-20
11/19/2015
Finalists now decided
After eight games of matchplay in the 51st QubicaAMF Bowling World Cup at Sam's Town, Las Vegas, we now know our finalists for this afternoon's stepladder final.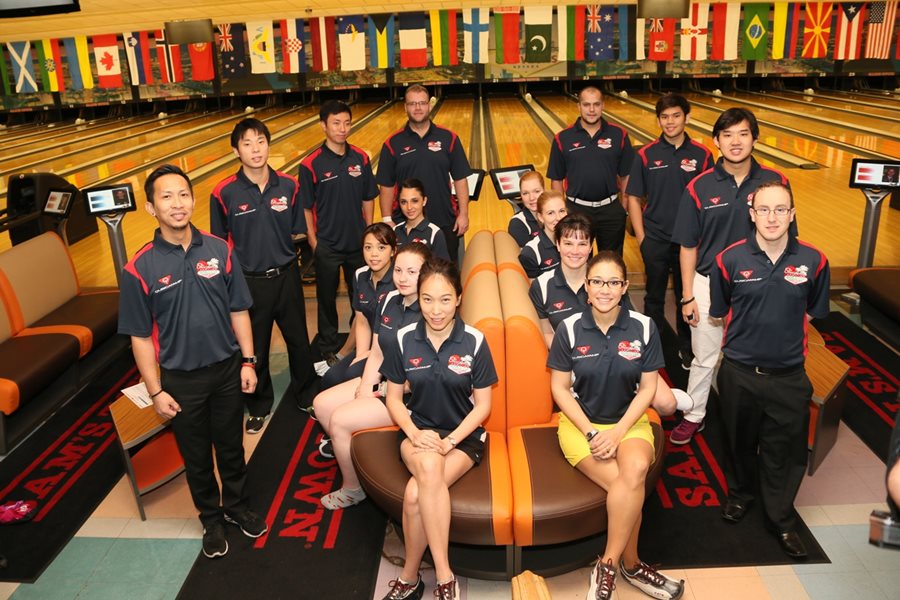 With one game to go, the position round, it was already fairly clear who would go forward to the final.  Francois Louw of South Africa and Siu Hong Wu of Hong Kong were in the top two places and clear of the field. Rafiq Ismail of Malaysia was in fourth playing Jaris Goh of Singapore, but trailing by 72 pins, so he needed to win by 43 to go ahead and into third place. He won, but it was not by enough and Jaris came through to reach the final.
With the women, the position was even clearer. The top three, Clara Guerrero of Colombia, Maria Bulanova of Russia and Shannon Pluhowsky of the USA were far enough ahead to be sure of making the stepladder.
Clara and Maria each lost only two games, with Clara hitting the high 8-game total of 1815. The high game for the women in this section of the tournament was 277 from Geraldine Ng Su Yi of Singapore.
For once, Francois did not have the high set: that honour went to Siu Hong Wu with 1843, with Jaris also hitting over 1800.
The results mean that Singapore will pick up the trophy for top nation later today.
The finals got underway at 1pm Pacific time, 9pm GMT.
https://www.facebook.com/QubicaAMFWorldCup/photos_stream
Ends