2015

Las Vegas, United States
November 13-20
11/17/2015
Cut for top 24 is made: South Africa now in the lead
With just one game of the qualifying 24 to go, any one of six or seven men could have made it into the top 24 at the 51st QubicaAMF Bowling World Cup at Sam's Town, Las Vegas.

In the end, it was Dmitri Chilkine of Belarus and Patrick Meka of the Netherlands who dropped out of the top 24, allowing Muhammad Rafiq Ismail of Malaysia and Benjamin Martinez of Mexico in to the next round.  Mike Bartaire of France dropped down but still finished in 24
th
place, just making it to the next round.
The cut for the top 24 was 4880, a 203.33 average and the overall average for all 86 men was 193.19.
There was a change at the top as well with Francois Louw of South Africa taking over the lead on 5351 (222.96 average) with Kamron Doyle of the USA in second on 5256 and Siu Hong Wu of Hong Kong now in third on 5128.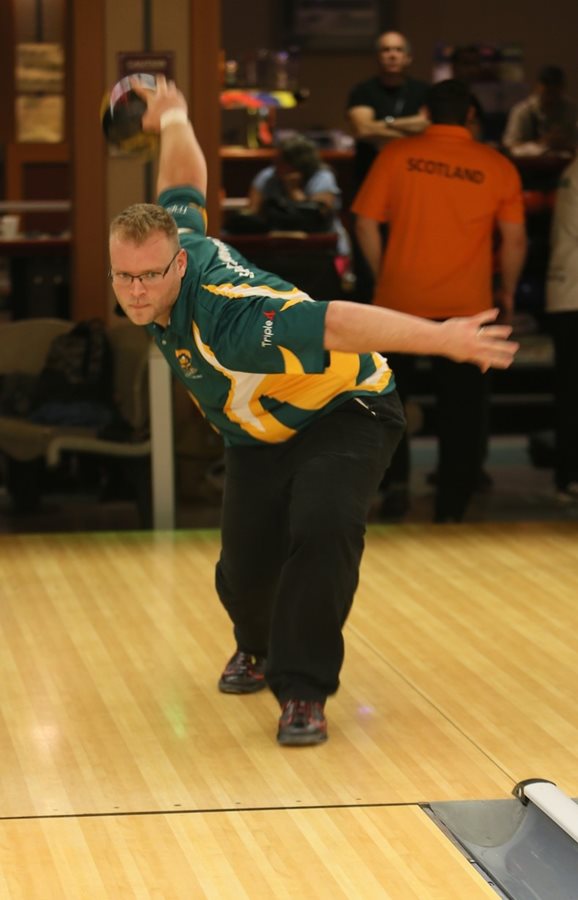 Francois hit 1895 over his eight games – the only man over 1800. The harder lane conditions meant only four men hit over 1700: Kamron (1715), Wu (1736), Muhammad (1735) and Tomoyuki Sasaki of Japan (1714).
The high game for the day came from Oron Cohen of Israel with 278.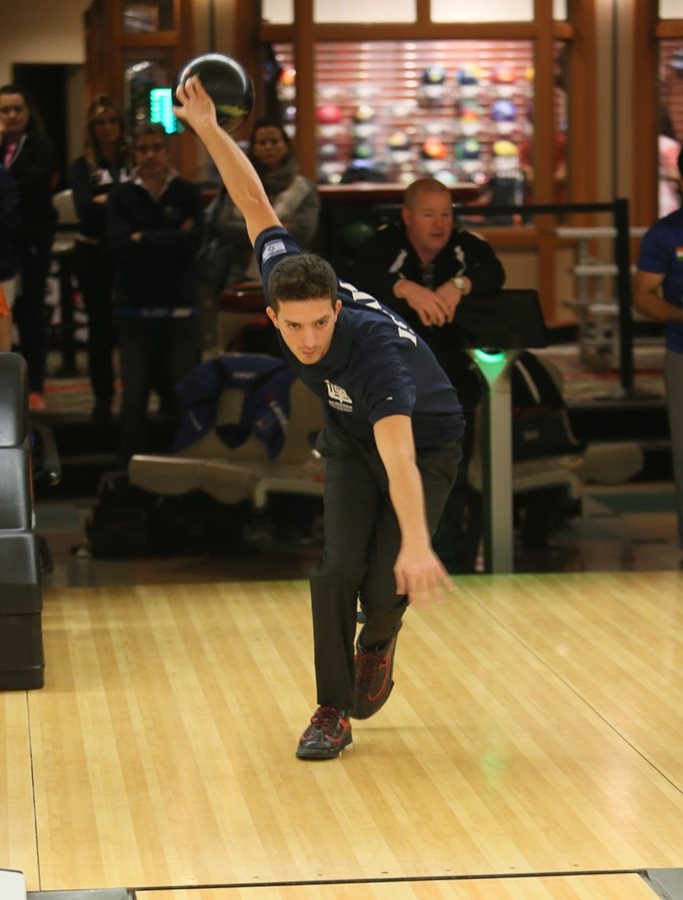 The top 24 will come back tomorrow morning for a further eight games before the all-important cut to the top eight for the round robin. At present, that cut is a 212.79 average.
https://www.facebook.com/QubicaAMFWorldCup/photos_stream
Ends