Le Mans, France
Even non-auto racing fans are familiar with the 24 Hours of LeMans, so it seemed wholly appropriate that the 28th AMF Bowling World Cup began with a parade of 60 antique autos, many of which had actually competed at the LeMans raceway.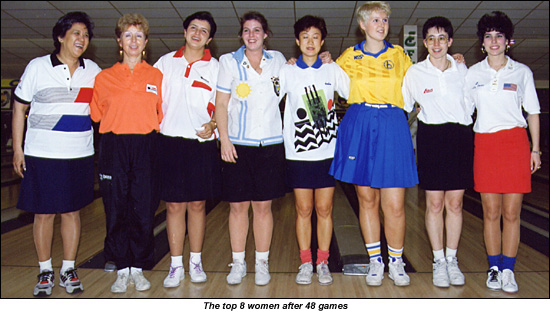 The maestro of this most unusual World Cup was Jean Jacques Le Terrec, owner of Bowling LeMans. LeTerrec masterminded the sensational finals by staging them arena style for the first time. LeTerrec booked Le Forum, a huge convention center, for the grand finals. He had reasoned, correctly, that his modest sized center could not possibly accommodate all the people who might want to witness the event. AMF installed two brand new lanes on the floor of the huge arena. TV technicians hung a battery of more than 30 lights, bathing the scene with a mellow glow.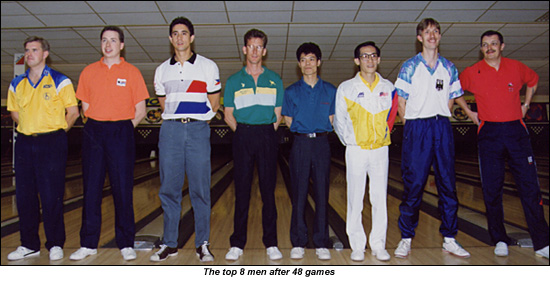 Le Terrec's vision came true when the locals began to pour into Le Arena, dressed in fashionable gowns and jackets with ties. Many brought along wicker baskets full of food and wine, and they munched their way through the finals. After every game or so, the sidewalls of the arena were rolled up and the locals puffed away furiously away on their cigarettes. Then somebody would blow a whistle, they'd file back into the stands and play would resume.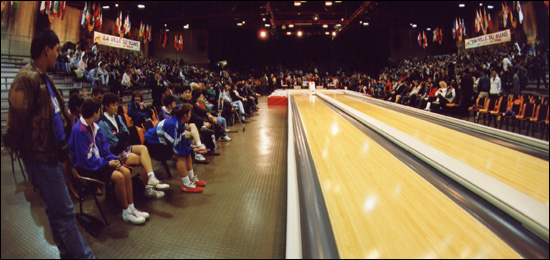 A large contingent of expatriate Filipinos had driven down from Paris, several hours away, to see if their national sports hero, Paeng Nepomuceno, could possibly win a third World Cup. They need not have worried. Top-seeded Paeng ousted Germany's Achim Grabowski in one of the most up-and-down finales in the tournament's history, 210-185. This third victory put Paeng into the Guinness Book of World Records, as the only athlete to win a world championship in each of three consecutive decades.
Martina Beckel, who lost to Patty Ann in the finals three years earlier, avenged both her earlier loss and teammate Grabowski's disappointment by dispatching Maria Laura Lanzavecchia of Argentina in the women's finale, 221-179.
Click here to see
bowler details
.
Archives
Since the first event in 1965, winning AMF's Bowling World Cup title has been the most coveted goal in amateur bowling. Whether held in the shadows of the Great Pyramids in or under the bright lights of , each tournament has provided unforgettable moments from competition that has spanned five decades.

Browse the archives to discover or revisit these moments, competitors, and the great champions that have made up the rich history of AMF's Bowling World Cup.