The 27th AMF Bowling World Cup was held at a bowling center housed in a massive Holiday Inn complex, actually a city-within-a-city. There were a dozen restaurants, a grocery store, numerous retail outlets, even luxury apartments. The bowlers and their entourages explored Tianamen Square, the Great Wall of China, and countless other tourist and cultural attractions between rounds at the lanes.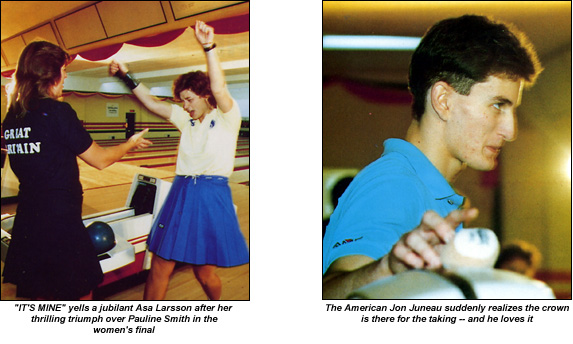 A gangly young American from Baton Rouge, Louisiana, named Jon Juneau claimed the fifth-seeded position in the men's stepladder and proceeded to beat some of the best in the business: Paeng Nepomuceno of the Philippines, Taipei spinner Cheng-Ming Yang, Gery Verbruggen of Belgium and, finally, Sweden's Ulf Hamnas. Hamnas had been sensational all week but four opens in a row in the title game sank him, 205-149.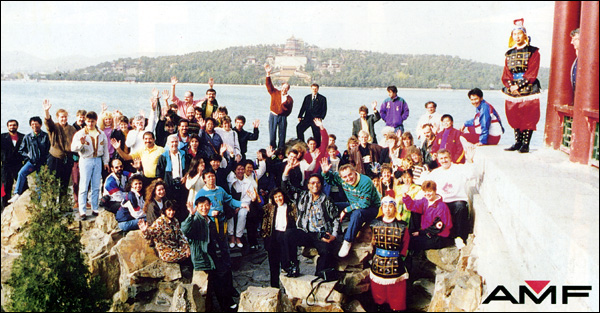 Sweden's Asa Larsson was 300 pins ahead of the women's field going into the stepladder, and she put the finishing touches to her dominance by edging Britain's Pauline Smith in the finale, 190-184.
Click here to see
bowler details
.
Archives
Since the first event in 1965, winning AMF's Bowling World Cup title has been the most coveted goal in amateur bowling. Whether held in the shadows of the Great Pyramids in or under the bright lights of , each tournament has provided unforgettable moments from competition that has spanned five decades.

Browse the archives to discover or revisit these moments, competitors, and the great champions that have made up the rich history of AMF's Bowling World Cup.