The Rushcutter Bowling Center, host of the 20th anniversary edition of the AMF Bowling World Cup, delivered some of the most demanding lane conditions that tournament bowlers had ever experienced. Nobody, with the exception of Britain's Shelagh Leonard, could crack an egg during the first few days. Leonard's omelet was a record-setter: the women's new single-high game score of 277.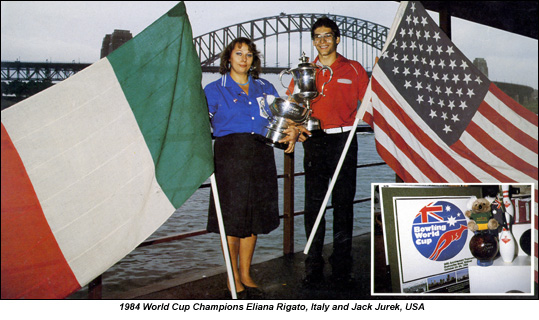 France's Annie Francois earned the top rung on the stepladder but lost the title to second-seeded Eliana Rigato, a private nurse from northern Italy, 192-171. Rigato's victory was totally unexpected by everyone, including herself. During the TV interview, conducted by way of an interpreter, she wept, and reportedly continued to do so all night in her hotel room.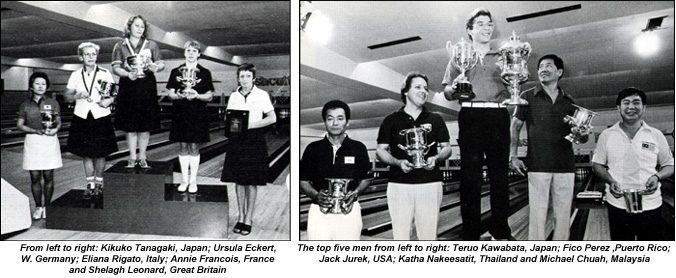 The men's title went to yet another U.S. college student, Jack Jurek, who climbed from third place to beat Nakeesatit Katha of Thailand, 204-168. In contrast to Rigato, Jurek was smooth and confident in his victory lap, and later went on to win a PBA national title.
Archives
Since the first event in 1965, winning AMF's Bowling World Cup title has been the most coveted goal in amateur bowling. Whether held in the shadows of the Great Pyramids in or under the bright lights of , each tournament has provided unforgettable moments from competition that has spanned five decades.

Browse the archives to discover or revisit these moments, competitors, and the great champions that have made up the rich history of AMF's Bowling World Cup.