Highway66
The Ultimate Mini Bowling Experience
Highway66 is the most popular and best-selling mini bowling attraction in the world. In fact, it's so popular that it truly defines the category. Since the introduction of mini bowling over 20 years ago, more than 3,000 Highway66 lanes have been installed worldwide.
Highway66 is infused with QubicaAMF's rich heritage of traditional bowling expertise, and the ultimate expression of our superiority in manufacturing and innovation. And, it's proudly made in the U.S.A., a premium production choice essential to ensure the top quality and reliability that are trademarks of Highway66.
Play video
Highway66 Themes
Highway66 lets you choose from a variety of eight exclusive masking and lane graphic themes. One is sure to fit the look and feel of your center, while providing the visual appeal that keeps people coming in, and coming back for more.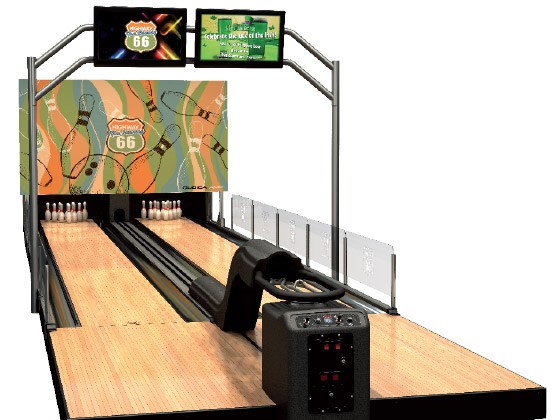 The Ultimate on-lane experience
With premium features like HD scoring, video masking, LED capping lights and more, the new Highway66 lets you absolutely delight your customers with a stunning on-lane experience, inspiring them to stay longer and play more.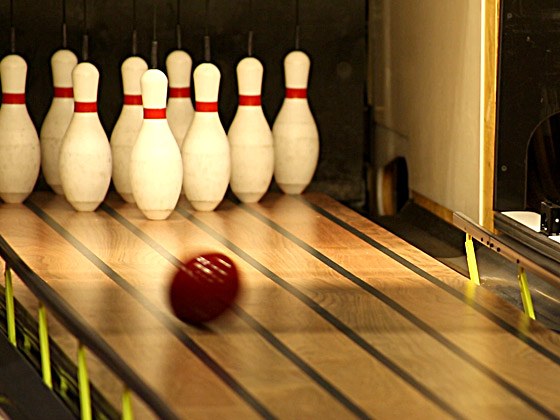 Quality
Highway66 has been manufactured and tested to withstand the tough play bowlers can often dish out, and it's made using the same robust construction and quality of our traditional bowling solutions. Parts last longer. Maintenance is easier. And you'll have more money left for other areas of your business.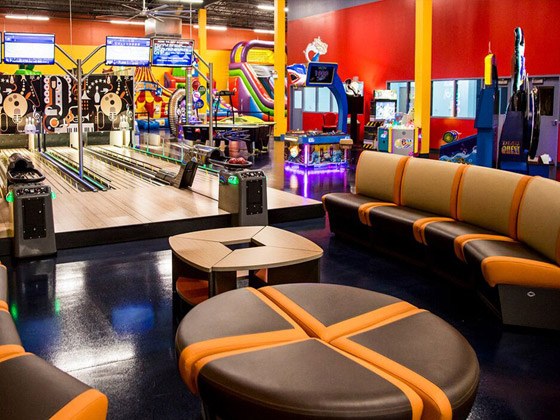 Harmony Furniture
QubicaAMF offers a wide selection of furniture designed to fit your space and coordinate with the new Highway66 themes, all while providing unparalleled comfort and durability.
get in touch
Boost your center with the most experienced partner in the business. A partner who will stand by you and guide you all the way.