2007

St Petersburg, Russia
3rd - 11th November 2007
11/09/2007
Antipodes on Top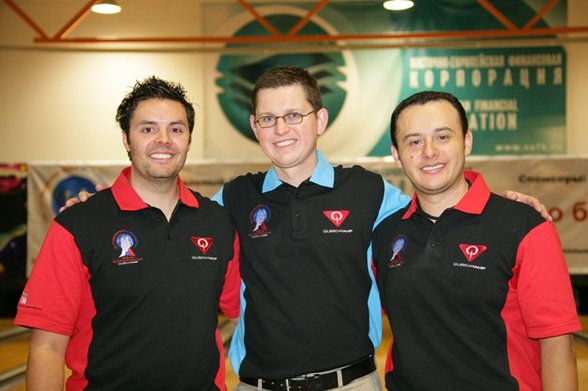 Both the Australian players are top of the pops with Jason Belmonte and Ann-Maree Putney heading the rankings as we go into the finals of the 43rd QubicaAMF Bowling World Cup.
It went down to the wire in both sections. With one game - the position round - to go, Andres Gomez of Colombia was just 10 ahead of Canadian Michael Schmidt, vying for 3rd place and of course they were playing each other. Andres hit 234 while Michael could only manage a 179, so the coveted last spot in the TV finals has gone to South America.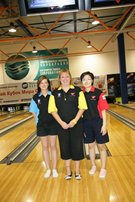 Over with the women, there was a similar situation though it was even closer. Sharon Koh of Malaysia was lying in 2nd, Tina Hulsch of Germany was in 3rd and Sun Hee Lee of Korea was in 4th and all three were within 11 pins of each other, with Ann-Maree Putney out in front, but still only 38 clear of second place.
Ann-Maree hit a 235 against Sharon, while Tina Hulsch and Sun Hee Lee played out a 216 draw, thus getting 15 bonus pins each and sending Sharon down to 4th place and out of the finals.
The round of eight also saw our 3rd 300 of the tournament with Jason Belmonte hitting a perfect game in the 7th round.
 
The finals will be played tomorrow, 10th November, starting with the women at 10 am local time.
Above photos of the top three in each section. Credits: QubicaAMF and Hero Noda.